There are currently, 189 guest(s) and 1 member(s) that are online.

You are Anonymous user. You can register for free by clicking here
Welcome to ZPEnergy - The Energy of The Future


This is a NEWS PORTAL dedicated to experimental research on REVOLUTIONARY ENERGY TECHNOLOGIES. We propose to you to use this site as THE concentrator of choice for valuable news on the fascinating but still controversial subject of over-unity (O/U) fuel-less energetics (devices tapping the Zero Point Energy (ZPE)/ Vacuum/ Cosmic/ Ambient energy fields) and related. We want to let the general public know that this is an active field and good progress is made towards validating this technology and bringing the first commercial operational device to the market.



"Mighty, sublime, wonderful, as have been the achievements of past science, as yet we are but on the verge of the continents of discovery. Where is the wizard who can tell what lies in the womb of time? Just as our conceptions of many things have been revolutionized in the past, those which we hold to-day of the cosmic processes may have to be remodeled in the future. The men of fifty years hence may laugh at the circumscribed knowledge of the present and shake their wise heads in contemplation of what they will term our crudities, and which we now call progress. Science is ever on the march and what is new to-day will be old to-morrow."
-- Paul Severing, 1910 (from Marvels of Modern Science)
@------->>> SPECIAL ANNOUNCEMENTS <<<-------@
---> Dear ZPEnergy readers: In April this year (2018) ZPEnergy will celebrate it's 17th year online. Unfortunately, the software running our website is old and it's increasingly difficult to maintain; we must upgrade ZPEnergy to more modern software but we need your support to do it properly. If any funds left, we are also looking into finalizing our Xtreme Science Foundation project (XSF) website. If you would like to help us in this endeavor, please send your Bitcoin donations to: 17Tm5WvZDvhdujABsK84tsPz8dLHg8NuLT , or use the PayPal option (SUPPORT ZPEnergy link).

We much appreciate your support and thank you for your generosity,
Vlad/moderator & Calin/webmaster <---

When (and if) the proposed XtremeScienceFoundation.org site will be up and running, some content from this site will be transferred to the new location and ZPEnergy.com will be available for sale to the public (use Feedback to contact us if you're interested).


For now, please read about the XSF/XS-NRG Prize in our Special Sections, in the Stories Archive and Surveys (comments).


MIT and newly formed company launch novel approach to fusion power
From MIT News: MIT and newly formed company launch novel approach to fusion power by David Chandler | MIT News Office

Goal is for research to produce a working pilot plant within 15 years.

Visualization of the proposed SPARC tokamak experiment. Using high-field magnets built with newly available high-temperature superconductors, this experiment would be the first controlled fusion plasma to produce net energy output. Visualization by Ken Filar, PSFC research affiliate

Progress toward the long-sought dream of fusion power — potentially an inexhaustible and zero-carbon source of energy — could be about to take a dramatic leap forward.

'Mind over matter': Stephen Hawking – obituary by Roger Penrose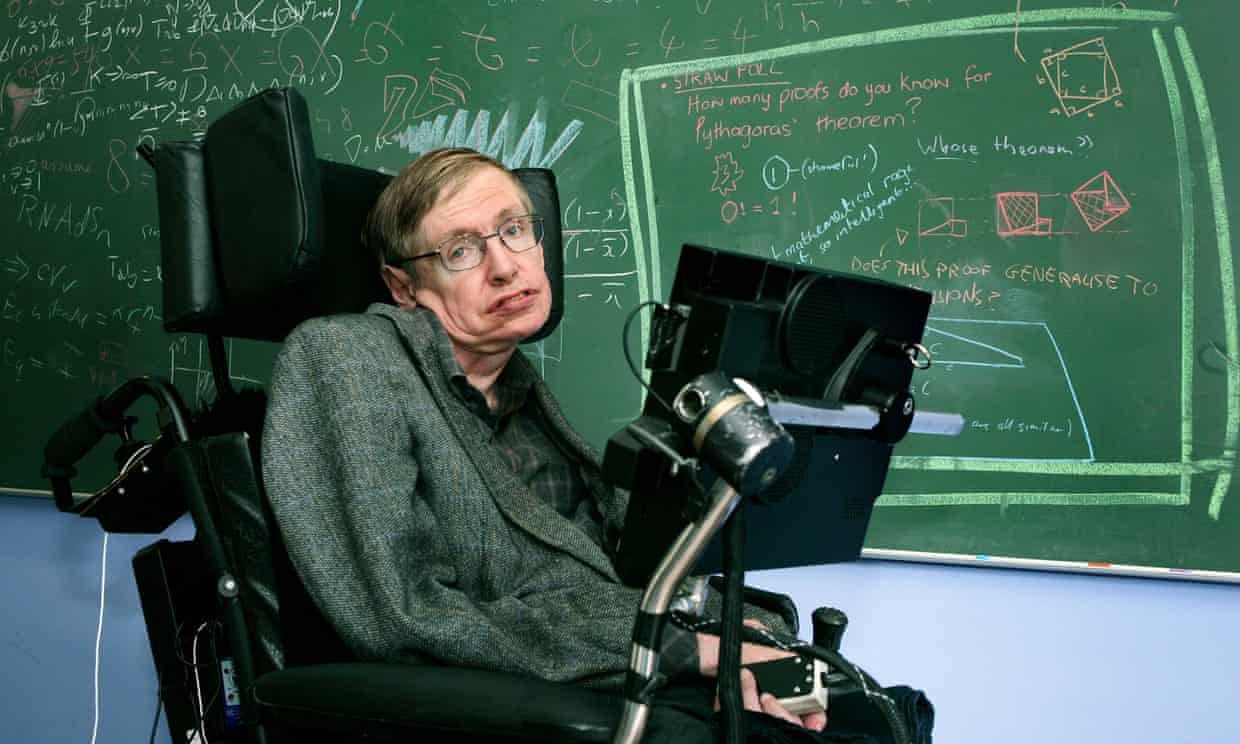 Stephen Hawking at his office at the department of applied mathematics and theoretical physics at Cambridge University in 2005. Photograph: Murdo Macleod for the Guardian

From The Guardian/International Edition: 'Mind over matter': Stephen Hawking – obituary by Roger Penrose

Theoretical physicist who made revolutionary contributions to our understanding of the nature of the universe

The image of Stephen Hawking – who has died aged 76 – in his motorised wheelchair, with head contorted slightly to one side and hands crossed over to work the controls, caught the public imagination, as a true symbol of the triumph of mind over matter.

Universal Declaration of Human Rights and Clean Energy, Clean Science & Tech
Extract from a recent PowerPoint presentation by Andrew Michrowski, PhD, President of The Planetary Association for Clean Energy, inc. (PACE), Ottawa, Canada, titled:

PLANETARY SYNTHESIS
The Universal Declaration of Human Rights and
CLEAN ENERGY, CLEAN SCIENCE & TECHNOLOGY
Avoiding problems for Humanity and reconciling with the Planet

The Universal Declaration of Human Rights

Principally drafted by McGill University Prof. John Peters Humphrey at the request of Henri Laugier (with Free French) when he became the Assistant Secretary-General of the United Nations as of 1946. The UN General Assembly unanimously adopted the Declaration on December 10, 1948. John Humphrey oversaw 67 international conventions and constitutions of dozens of nations, including the status of women, Amnesty International and participated in international commissions of inquiry. He was the first Director of the UN Division of Human Rights, a step towards what has since 2006 become the United Nations Human Rights Council in Geneva.

Article 27: Everyone has the right [ ...] to share in scientific advancement and its benefits.

Posted by vlad on Saturday, March 03, 2018 @ 12:10:09 EST (437 reads)
(Read More... | 3000 bytes more | comments? | Score: 5)
Rossi: Higher Power E-Cat Reactor being Tested
From e-catworld.com: Rossi: Higher Power E-Cat Reactor being Tested — QX Still to be First Product (Update #2: Prototype is 100 kW)

Anonymous, March 2, 2018 at 10:46 AM
Dr Andrea Rossi: From your comment of yesterday I understood that the new big reactor has a power of 100 kW: did I understand well?

Andrea Rossi, March 2, 2018 at 3:32 PM
Anonymous: That's the prototype we are testing. Warm Regards, A.R.

That's quite a change from a 40 W QX reactor!

We know that Andrea Rossi has never really been completely satisfied with any version of the E-Cat. From the very beginning of his going public we have seen various models, ranging from low temperature E-Cats to Hot Cats, to the E-Cat QX.

Posted by vlad on Saturday, March 03, 2018 @ 11:13:40 EST (732 reads)
(Read More... | 2172 bytes more | comments? | Score: 0)
ICCF-21, 3 - 8 June, 2018
ICCF-21, 3 - 8 June, 2018, The Lory Student Center, Colorado State University, Fort Collins, CO USA

The 21st INTERNATIONAL CONFERENCE FOR CONDENSED MATTER NUCLEAR SCIENCE
(aka International Conference for Cold Fusion)

REGISTRATION IS OPEN.
CALL FOR PAPERS IS OPEN.
YOU MAY NOW SUBMIT AN ABSTRACT.

The goal for ICCF-21 has been to organize a very cost effective conference. There are affordable turn-key registration option that includes the conference meeting, accommodations, dining and conference add-ons.

Posted by vlad on Tuesday, February 27, 2018 @ 22:32:16 EST (535 reads)
(Read More... | 969 bytes more | comments? | Score: 0)
Physics is about to get weird!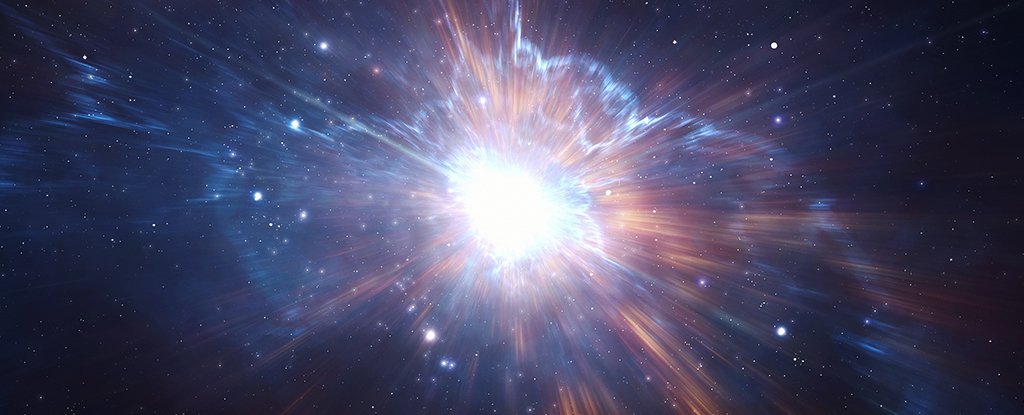 Latest Estimate on The Universe's Expansion Shows We Need New Physics to Explain It by MIKE MCRAE/ 23 FEB 2018 (Science alert)

Physics is about to get weird, and we're here for it!

Astronomers have come up with the most precise measurement of the Universe's expansion rate so far - and sure enough, it still appears to be accelerating.

The increasing speed shouldn't come as a shock – we've suspected it for a while. What this measurement does is reduce the odds that it's a coincidence to 1 in 5,000, meaning we're really going to need some clever new ideas to explain it...(Full article here)
--------------

Physicists Have Confirmed a Pear-Shaped Nucleus, And It Could Ruin Time Travel Forever by BEC CREW/ 24 FEB 2018 (Science alert)
Posted by vlad on Saturday, February 24, 2018 @ 17:40:15 EST (585 reads)
(Read More... | 2165 bytes more | comments? | Score: 0)
System draws power from daily temperature swings
From News.MIT.edu: The team's test device, which has been deployed on the roof of an MIT building for several months, was used to prove the principle behind their new energy-harvesting concept. The test device is the black box at right, behind a weather-monitoring system (white) and a set of test equipment to monitor the device's performance (larger black case at left). /Image: Justin Raymond

System draws power from daily temperature swings

Technology developed at MIT can harness temperature fluctuations of many kinds to produce electricity. /David L. Chandler | MIT News Office/ February 15, 2018

Posted by vlad on Tuesday, February 20, 2018 @ 15:06:36 EST (634 reads)
(Read More... | 1566 bytes more | comments? | Score: 0)
Power-plant scale Free Energy...
DMB writes: In this submission, we address the possibility of using tandem synchronous machines in a stabilized slipped-pole condition as a free energy prime mover for driving a third synchronous generator feeding the grid.

When I was an electrical engineering student in machines class, one of the students asked, "What happens when a synchronous machine slips a pole?" The answer was something like, "large torque pulsations occur, huge transients flow, and breakers trip..."

This was clearly an unstable slipped-pole condition whereas this document claims to investigate a stabilized slipped-pole condition. The questions arise "How do we achieve that, and what does it look like?"
Posted by vlad on Thursday, February 15, 2018 @ 21:40:12 EST (1148 reads)
(Read More... | 1447 bytes more | 9 comments | Score: 0)
Posted by vlad on Monday, February 05, 2018 @ 19:18:56 EST (1172 reads)
(Read More... | 2383 bytes more | 1 comment | Score: 0)
Dr. Hal Puthoff on Coast-to-Coast, Sunday Jan 28th
From To The Stars Academy: Don't miss Dr. Hal Puthoff, co-founder and VP of Science and Technology, who is making his first guest appearance on the nationally syndicated Coast-to-Coast AM with George Knapp on Sunday January 28th...

Dr. Puthoff, known as a pioneer physicist who conducted the first studies of remote viewing for the CIA and spearheading cutting-edge research into zero point energy and other exotic propulsion concept, will be on the first half of the show with colleague and fellow physicist Dr. Eric Davis, who previously studied UAPs and related phenomena at the National Institute for Discovery Science.

Can Pythagoras's Theorem Hold in Two, Four, or Seven Dimensional Space?
FDT writes: In order to better understand the physical structure of space, it is important to first of all establish that space is a three dimensional construction. We can have rotation in a two dimensional plane, with the rotation axis in the third dimension. Pythagoras's theorem applies in three dimensional Euclidean space with the angles in the triangle being related to rotation. The question is, could Pythagoras's theorem hold in space of higher dimensions? The reason for the question is because it is freely used in the Minkowski four dimensional space-time continuum of Special Relativity. Pythagoras's theorem worked its way into the four dimensional Minkowski world simply through two successive applications of the ordinary three dimensional version. But does this then become a genuine four dimensional usage? In the linked article it is suggested that apart from in three dimensions, the only other possibility might be for Pythagoras's theorem to hold in seven dimensions.
Posted by vlad on Sunday, January 21, 2018 @ 13:19:42 EST (1438 reads)
(Read More... | 1607 bytes more | comments? | Score: 0)
Water: The Key to New Energy: Cavitating Electrolyzers & Zero-Point Energy
Physicist King expands, with diagrams, on how zero-point water energy can be used with the tremendous fluctuations of electrical field energy embedded within the fabric of space. King explains how gas emitted from popular water electrolyzer projects manifests unusual energetic anomalies, which include vaporizing tungsten when used in a welding torch, and running internal combustion engines on small quantities of the gas. Some claim to run generators in closed loop fashion solely on the gas from the electrolyzer, which is powered solely from the generator. Most investigators believe the energy comes from burning hydrogen. A hypothesis is proposed that the dominant energy does not come from hydrogen, but rather it comes from charged water gas clusters, which activate and coherently trap zero-point energy. Cavitating the water in the electrolyzers appears to maximize gas and energy production. Packed with diagrams, patents and photos.
Posted by vlad on Monday, January 15, 2018 @ 20:01:29 EST (1509 reads)
(Read More... | 1491 bytes more | comments? | Score: 0)
Anonymous writes: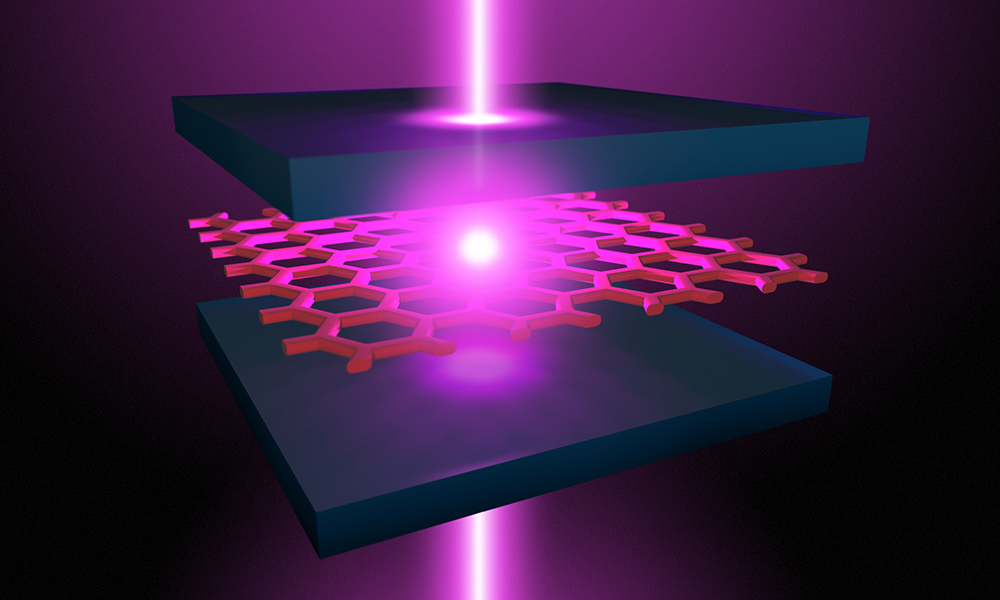 Physicists have created what they say is the first device that's capable of generating particles that behave as if they have negative mass.

The device generates a strange particle that's half-light/half-matter, and as if that isn't cool enough, it could also be the foundation for a new kind of laser that could operate on far less energy than current technologies.

In this optical microcavity, created by the lab of Nick Vamivakas, confined light interacts with an atomically thin semiconductor to create particles with negative mass. The device also presents "a way to generate laser light with an incrementally small amount of power," says Vamivakas, an associate professor of quantum optics and quantum physics at Rochester's Institute of Optics. (Illustration by Michael Osadciw/University of Rochester)

Posted by vlad on Monday, January 15, 2018 @ 19:13:24 EST (1544 reads)
(Read More... | 2214 bytes more | comments? | Score: 0)
A Gaping Oversight in the Theory Surrounding Black Holes
FDT writes: A black hole is a highly speculative concept deriving from the theoretical principle that a gravitational field could become so strong that the escape velocity would exceed the speed of light, in conjunction with the idea that light would be drawn towards gravitating bodies in the same manner as atomic and molecular matter. Despite the fact that the idea is commonly believed to follow from Einstein's General Theory of Relativity, it could just as easily have been speculated on the back of Newton's classical law of gravity. And what is invariably overlooked when discussing the subject of black holes, is the additional inverse cube law repulsive force which acts in planetary orbits in opposition to gravity, better known as the centrifugal force.
Posted by vlad on Wednesday, January 03, 2018 @ 15:59:08 EST (1699 reads)
(Read More... | 1770 bytes more | comments? | Score: 0)
The corruption of science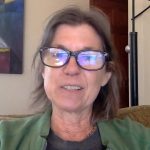 Fom BrasscheckTV: "You will agree, you will not question"

Science is a wonderful thing and has made a lot of the positive things in our life possible.

What happens when science and scientists are corrupted by politics and hysteria.

In every country run by madmen – Nazi Germany, Stalinist Russia, USA Today – science gets corrupted.

What does that mean?

Results are skewed to please the rulers. Scientists find the results they are paid and rewarded to find and "dissenters" are punished.

No checks and balances.
Posted by vlad on Tuesday, January 02, 2018 @ 16:35:23 EST (1811 reads)
(Read More... | 1038 bytes more | 1 comment | Score: 0)
HELP WANTED!
ZPEnergy.com
is looking for
Correspondents
to
Monitor
and
Report
on specific
New Energy
related
Science & Inventor Sites
and
Discussion Groups
. Especially, if you are a member following one or more of the
Discussion Groups
listed in our
Other Info-Sources
panel and want to be our
correspondent
for that particular list, we would like to hear from you. If you appreciate what we''re trying to do here and
want
to
join our team
, please use the
Feedback
or
Private Messages
[to Vlad] to contact us.
We
THANK YOU
for your support of our efforts to inform the public about
ideas, events and breakthroughs
in the energy field that we hope would soon
change the world
into a place we all dream to live in.
Important message
Don't have an account yet? You can create one. As a registered user you have some advantages like theme manager, comments configuration and post comments with your name.
Thursday, December 28, 2017
·
Schrödinger: life feeds on negative entropy
Thursday, December 21, 2017
·
On Nikola Tesla, Zero Point Energy, Cold Fusion, & Tin Foil Hats
Tuesday, December 12, 2017
·
The Growing Energy Requirements of Bitcoin and Cryptocurrencies
Saturday, December 09, 2017
·
Andrija Puharich on Nikola Tesla's Magnifying Transmitter, ZPE
Saturday, December 02, 2017
·
Tom Bearden Signature Edition "Energy from the Vacuum" book
Monday, November 13, 2017
·
We never finish to discover new things about light
Saturday, November 11, 2017
·
LPP Fusion raising $1 million via equity crowdfunding
Thursday, November 02, 2017
·
Full Disclosure of Suppressed Free Energy Patents
Thursday, October 26, 2017
·
Does light knows what do you expect?
Wednesday, October 18, 2017
·
To The Stars Academy of Arts & Science
·
Participate in Dutch TV show on Free Energy?
Friday, October 06, 2017
·
The ITER Power Amplification Myth
Wednesday, October 04, 2017
·
Symmetric Electric Systems and the Energetic Exchange with the Quantum-Vacuum
Monday, October 02, 2017
·
Inducing Multiple Reactions with a Single Photon
Sunday, October 01, 2017
·
Researchers discover when spaces are tight, nature loosens its laws
Wednesday, September 20, 2017
·
The Double Helix and the DNA Antenna
Wednesday, September 13, 2017
·
Chinese astronomers reveal evidence of dynamical dark energy
Tuesday, August 29, 2017
·
Polarization Model of the Non-Homogeneous Physical Vacuum
·
2017 ENERGY SCIENCE & TECHNOLOGY CONFERENCE PRESENTATIONS
Sunday, August 06, 2017
·
WTF is Zero Point Energy and How Could it Change the World?
Older Articles

Problems cannot be solved at the same level of awareness that created them.

-- Albert Einstein