There are currently, 493 guest(s) and 33 member(s) that are online.

You are Anonymous user. You can register for free by clicking here
Welcome to ZPEnergy - The Energy of The Future


This is a NEWS PORTAL dedicated to experimental research on REVOLUTIONARY ENERGY TECHNOLOGIES. We propose to you to use this site as THE concentrator of choice for valuable news on the fascinating but still controversial subject of over-unity (O/U) fuel-less energetics (devices tapping the Zero Point Energy (ZPE)/ Vacuum/ Cosmic/ Ambient energy fields) and related. We want to let the general public know that this is an active field and good progress is made towards validating this technology and bringing the first commercial operational device to the market.



"Mighty, sublime, wonderful, as have been the achievements of past science, as yet we are but on the verge of the continents of discovery. Where is the wizard who can tell what lies in the womb of time? Just as our conceptions of many things have been revolutionized in the past, those which we hold to-day of the cosmic processes may have to be remodeled in the future. The men of fifty years hence may laugh at the circumscribed knowledge of the present and shake their wise heads in contemplation of what they will term our crudities, and which we now call progress. Science is ever on the march and what is new to-day will be old to-morrow."
-- Paul Severing, 1910 (from Marvels of Modern Science)
@------->>> SPECIAL ANNOUNCEMENTS <<<-------@
---> THERE WILL BE VERY LIMITED NEWS UPDATES POSTED ON THE MAIN PAGE OF ZPENERGY.COM UNTIL FURTHER NOTICE <---

When (and if) the proposed XtremeScienceFoundation.org site will be up and running, some content from this site will be transferred to the new location and ZPEnergy.com will be available for sale to the public (use Feedback to contact us if you're interested).
For now, please read about the XSF/XS-NRG Prize in our Special Sections, in the Stories Archive and Surveys (comments).



KickStarter projet for a new book about Ball Lightning Technology
Anonymous writes: New technology will protect planet earth through a revolution in low cost clean energy from our discovery of a ball lightning answer.

"Protect Planet Earth with Ball Lightning Technology."

This new technology will protect planet earth by leading to a greener society. It will bring a revolution in low cost clean energy for homes, buildings, and vehicles. Local generation of clean energy will, over time, reduce energy generated from burning fossil fuels (which causes CO2), and it will reduce energy from nuclear fuels.
Posted by vlad on Saturday, April 19, 2014 @ 18:33:40 PDT (651 reads)
(Read More... | 5891 bytes more | 1 comment | Score: 0)
BlackLight Power, Inc. Announces Sustained Production of Electricity
From http://www.businesswire.com/news/: BlackLight Power, Inc. Announces Sustained Production of Electricity Using Photovoltaic Conversion of the Millions of Watts of Brilliant Plasma Formed by the Reaction of Water to a More Stable Form of Hydrogen



CRANBURY, N.J.--(BUSINESS WIRE)--BlackLight Power, Inc. today announces that it achieved sustained electricity production from a primary new energy source by using photovoltaic technology to transform brilliant plasma, with power comprising millions of watts of light, directly into electricity.
Posted by vlad on Monday, April 14, 2014 @ 21:56:30 PDT (1024 reads)
(Read More... | 11689 bytes more | 1 comment | Score: 5)
Final failure of the nuclear models of the Standard Nuclear Physics
WGUGLINSKI writes: Ahead is a discussion between Mr. Joe, Mr. JR, and Guglinski, in the blog Journal of Nuclear Physics.

http://www.journal-of-nuclear-physics.com/?p=841&cpage=7#comments

From the discussion we get the following indisputable conclusion:



"the light nuclei with equal pair quantity of protons and neutrons violate the monopolar nature of the electric charges"




Einstein, the greatest crackpot of the Physics
WGUGLINSKI writes: After the publication of his Special Relativity in 1905, Einstein became the greatest crackpot of the Physics. But in order to understand why, we have to learn what the name "crackpot" means when it is applied in the Theoretical Physics.

In 1998 Rabbi Shlomo Riskin had defined what the designation "crackpot" means when it is applied to a theorists, saying the following: "When you're one step ahead of the crowd you're a genius. When you're two steps ahead, you're a crackpot."
Engineering Physical Reality
Y
et again, Tom Bearden shows that he is one of the most original science conceptualists on the planet.
Not just a conceptualist, but also a modern day detective as Tom takes us in baby steps through the process that allows inventors such as John Kanzius to condition the vacuum, which enables him to burn water. Even reversing human afflictions, such as cancer, can be possible.
These and more is covered in this video, Part 36 of Energy From The Vacuum™ Science Series.
By what Tom calls precursor engineering, the process of engineering physical reality itself can be actualized, and one of the most important keys is the influence of negative energy on what he calls the hierarchy of probabilities, as ordered energy grows to certainty in the observable state.
A Fresh Look at Invention Secrecy
The Invention Secrecy Act of 1951 has been used for more than half a century to restrict disclosure of patent applications that could be "detrimental to national security." At the end of the last fiscal year, no fewer than 5,321 secrecy orders were in effect.

These secrecy orders have been difficult to penetrate and the stories behind them have usually been left untold. But several inventors whose work prompted imposition of a secrecy order were interviewed by G.W. Schulz of the Center for Investigative Reporting.
Posted by vlad on Thursday, March 27, 2014 @ 21:28:17 PDT (519 reads)
(Read More... | 1029 bytes more | comments? | Score: 5)
We need more scientific mavericks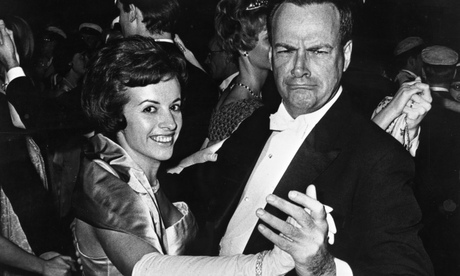 "Gotta love this letter published in the guardian.com this week. It comes from a number of scientists throughout the world who are obviously frustrated with the barriers being thrown up around them — financial, antiquated procedures and techniques to name a few — and would like to see changes.

When you speak of scientific mavericks, you might look directly at Improbable Research's annual Ig Nobel awards which recognize the arguably leading edge of maverick scientific work." (Slashdot)

American Antigravity was founded in 2002 by Tim Ventura to explore antigravity, warp-drives, and emerging science in Breakthrough Propulsion Physics. Over time it has grown into massive collection of research, interviews, and scientific knowledge relating to emerging space & energy science, and it serves as a community center for bleeding-edge research not covered by traditional media.
Novel Rotary-Turbo-InFlow Tech - Gearturbine Project - Featured Development
retrodynamic writes:
GEARTURBINE PROJECT
Atypical InFlow Thermodynamic
Technology Proposal Submission
Novel Fueled Motor Engine Type

*State of the art Innovative concept Top system Higher efficient percent.
Have similar system of the Aeolipile Heron Steam device from Alexandria 10-70 AD. -New Form-Function Motor-Engine Device. Next Step, Epic Design Change, Broken-Seal Revelation. -Desirable Power-Plant Innovation.
Unsolved Modern Physics puzzles solved in Quantum Ring Theory
WGUGLINSKI writes: Ahead is exhibited a conversation between Mr. Orsobubu, Mr. Joe, and Mr. Guglinski in the Rossi-Focardi Journal of Nuclear Physics, concerning some unsolved puzzles in current Theoretical Physics:

http://www.journal-of-nuclear-physics.com/?p=841&cpage=1#comments
------------------------------------------------------------------------------------------


The puzzle of the proton radius

Helen Margolis, an optics physicist at the National Physical Laboratory in the UK, remarked in a column for Science magazine last year: "If the results of [further] experiments turn out to reinforce the proton size puzzle, then it could become necessary to question the foundations of the world's most precise and best-tested fundamental physical theory, QED itself."

Posted by vlad on Tuesday, March 11, 2014 @ 22:41:37 PDT (939 reads)
(Read More... | 35244 bytes more | 1 comment | Score: 0)
IRI Future Energy eNews - Feb 2014
From Integrity Research Institute: Greetings!

To start off, we would like to give a promotional word about the upcoming Extraordinary Technology conference, which will be held at the Embassy Suites hotel in Albuquerque NM , which has just finalized their speaker list. We are also negotiating to collaborate on COFE7 to be held next July 2015 along with the same Tesla Tech group in parallel, giving all attendees twice the attraction and choice for the same low registration fee.
Posted by vlad on Monday, February 24, 2014 @ 16:51:21 PST (1214 reads)
(Read More... | 12055 bytes more | comments? | Score: 0)
Space energy generator -- Paramahansa Tewari
Anonymous writes: Email from Dr W. S. Eidelman (1-03): "Trombly's design is distinctly different from DePalma's. Trombly used the "closed-path" homopolar design, whereas DePalma used an "open-path" design. Trombly's worked, an DePalma's almost worked. Tewari received Trombly's clsoed path design in the mail, from DePalma, who happened onto an international patent application design, without Trombly's knowledge. Because Tewari's theoretical physics were in line with these technologies, and because, as head of nuclear power safety at the nuclear power station near Bombay, he had time, equipment, and funds, he tried out the Trombly/Kahn design, and succeeded..."
Posted by vlad on Sunday, February 16, 2014 @ 07:45:21 PST (1468 reads)
(Read More... | 817 bytes more | comments? | Score: 0)
To Exploit or Explore, That is the Question
Explore or Exploit? A Generic Model and an Exactly Solvable Case
Thomas Gueudré, Alexander Dobrinevski, and Jean-Philippe Bouchaud
Phys. Rev. Lett. 112, 050602 (2014)
Published February 5, 2014

It's a common conundrum: should I stay put or go in search of greener pastures? The question comes up in career choices, animal foraging, and investment strategies. In Physical Review Letters, researchers have formulated a general model for comparing the exploitation of a known resource vs the exploration for potentially more advantageous resources. The model allows the calculation of an optimal migration rate that maximizes profit or growth.

Posted by vlad on Monday, February 10, 2014 @ 17:07:08 PST (1203 reads)
(Read More... | 1643 bytes more | comments? | Score: 0)
Encouraging Signs on the Path to Fusion
by Steven J. Rose, Blackett Laboratory, Department of Physics, Imperial College London, London SW7 2AZ, United Kingdom


By adopting a new strategy toward laser fusion, researchers at the National Ignition Facility have produced the highest energy output to date.

For four years, researchers at the National Ignition Facility (NIF) have worked toward an ambitious goal: using powerful lasers to ignite fusion in a tiny target of nuclear fuel. If the fusion reaction releases more energy than the lasers provide—corresponding to a "gain" of greater than 1—NIF could have the makings of a new energy source. But so far, NIF hasn't been able to pass this gain threshold. And because experiments haven't matched up with the predictions of simulations, it has been difficult to figure out what to change. Now, researchers (Park et al.) at the Lawrence Livermore National Laboratory, California, where NIF is located, report in Physical Review Letters the first laser ignition experiment that appears to be behaving according to the predictions of current models [1].

Posted by vlad on Monday, February 10, 2014 @ 16:54:52 PST (1181 reads)
(Read More... | 1742 bytes more | comments? | Score: 0)
HELP WANTED!
ZPEnergy.com
is looking for
Correspondents
to
Monitor
and
Report
on specific
New Energy
related
Science & Inventor Sites
and
Discussion Groups
. Especially, if you are a member following one or more of the
Discussion Groups
listed in our
Other Info-Sources
panel and want to be our
correspondent
for that particular list, we would like to hear from you. If you appreciate what we''re trying to do here and
want
to
join our team
, please use the
Feedback
or
Private Messages
[to Vlad] to contact us.
We
THANK YOU
for your support of our efforts to inform the public about
ideas, events and breakthroughs
in the energy field that we hope would soon
change the world
into a place we all dream to live in.
Important message
Don't have an account yet? You can create one. As a registered user you have some advantages like theme manager, comments configuration and post comments with your name.
Sunday, January 26, 2014
·
The Centrifugal Force Controversy and its Connection with Zero-Point Energy
Thursday, January 23, 2014
·
New Energy from the Vacuum DVD available
Sunday, January 19, 2014
·
BlackLight Power, Inc. Announces the Game Changing Achievement
Saturday, January 11, 2014
·
PLAGIARISM: law suit against Nature, European Physical Journal, Argonne Nat Lab
Saturday, January 04, 2014
·
U.S. Department of Energy Invites Submission of LENR Proposals
Wednesday, January 01, 2014
·
HAPPY NEW YEAR; 2014- YEAR OF THE SOLUTION(S)
Wednesday, December 25, 2013
·
How are we doing?
Monday, December 23, 2013
·
Magna Coaster - solid state magnetic generator
Wednesday, December 18, 2013
·
Future Energy eNews - Dec 2013
Wednesday, December 11, 2013
·
Research papers of Ken Shoulders
·
Missed z-axis in current nuclear models
Saturday, December 07, 2013
·
COLD FUSION, WHAT NOW?
Tuesday, November 26, 2013
·
IRI - Future Energy eNews -November 2013
·
Heisenberg's phantasmagoric scientific method applied to Classical Nuclear Physi
Monday, November 18, 2013
·
Conversion of the zero-point energy of the vacuum
Sunday, November 17, 2013
·
Why I'm Destined to Become the Richest Man in the World -- for Good
Saturday, November 16, 2013
·
LENR, Cold Fusion: Executive summary for policy maker
Thursday, November 07, 2013
·
Multiphase Thermoelectric Converter - Updated
Tuesday, October 29, 2013
·
IRI - Future Energy eNews - October 2013
Tuesday, October 22, 2013
·
Modern Mythology and Science
Older Articles

The great aim of education is not knowledge but action.

-- Herbert Spencer