There are currently, 118 guest(s) and 0 member(s) that are online.

You are Anonymous user. You can register for free by clicking here
Welcome to ZPEnergy - The Energy of The Future


This is a NEWS PORTAL dedicated to experimental research on REVOLUTIONARY ENERGY TECHNOLOGIES. We propose to you to use this site as THE concentrator of choice for valuable news on the fascinating but still controversial subject of over-unity (O/U) fuel-less energetics (devices tapping the Zero Point Energy (ZPE)/ Vacuum/ Cosmic/ Ambient energy fields) and related. We want to let the general public know that this is an active field and good progress is made towards validating this technology and bringing the first commercial operational device to the market.



"Mighty, sublime, wonderful, as have been the achievements of past science, as yet we are but on the verge of the continents of discovery. Where is the wizard who can tell what lies in the womb of time? Just as our conceptions of many things have been revolutionized in the past, those which we hold to-day of the cosmic processes may have to be remodeled in the future. The men of fifty years hence may laugh at the circumscribed knowledge of the present and shake their wise heads in contemplation of what they will term our crudities, and which we now call progress. Science is ever on the march and what is new to-day will be old to-morrow."
-- Paul Severing, 1910 (from Marvels of Modern Science)
@------->>> SPECIAL ANNOUNCEMENTS <<<-------@
---> Dear ZPEnergy readers: In April this year (2016) ZPEnergy celebrates it's 15th year online. Unfortunately, the software running our website is old and it's increasingly difficult to maintain; we must upgrade ZPEnergy to more modern software but we need your support to do it properly. If any funds left, we are also looking into finalizing our Xtreme Science Foundation project (XSF) website. If you would like to help us in this endeavor, please send your Bitcoin donations to: 17Tm5WvZDvhdujABsK84tsPz8dLHg8NuLT ,or use the PayPal option (Support ZPEnergy link).

We much appreciate your support; thank you for your generosity,
Vlad/moderator & Calin/webmaster <---

When (and if) the proposed XtremeScienceFoundation.org site will be up and running, some content from this site will be transferred to the new location and ZPEnergy.com will be available for sale to the public (use Feedback to contact us if you're interested).
For now, please read about the XSF/XS-NRG Prize in our Special Sections, in the Stories Archive and Surveys (comments).


Brilliant Light Power Demonstration, January 28th 2016
On Thursday January 28th, Brilliant Light Power hosted an invitational public demonstration of its SunCell® technology. During the live demonstration Dr. Mills and his team of engineers successfully presented a working prototype SunCell® producing continuous high light power.

During the event Dr. Mills shared historical and current details about the design of the SunCell® and its operation.

The SunCell® is expected to be available for commercial use in 2017. Dr. Mills expects commercial units at volume to have a capital cost around $100 per kilowatt capacity. The units will use water as hydrogen fuel, resulting in an on-site, total generation cost of electricity of less than a cent per kilowatt-hour. The BrLP business plan promotes a leasing model for units under power purchase agreements. BrLP anticipates that SunCells® can be used to replace all power sources, such as stationary and motive sources.

IRI - Future Energy eNews (Jan 2016)
IN THIS ISSUE
1) ENERGY TRANSFORMATIONS IN 2015
2) THERE IS WAY MORE TO FARADAY FUTURE THAN CONCEPT CARS
3) PRACTICAL FREE ENERGY
4) WIND WHIPS PLASTIC GRASS FOR POWER
5) LARGEST FUEL CELL PLANT IN CONNECTICUT

Thomas Valone (Editor) writes: Greetings!

We are finalizing our speaker list for the upcoming Conference on Future Energy section (www.futurenergy.org) of the ExtraOrdinary Tech Conference in July, 2016 and still can accept abstract submissions from potential speakers on energy, propulsion, or bioenergetics at iri@erols.com.

Posted by vlad on Sunday, January 31, 2016 @ 02:22:45 EST (513 reads)
(Read More... | 1848 bytes more | comments? | Score: 0)
From the NextBigFuture site: Jaeyoung Park confirms publication of patent filing for Polywell Fusion and promises more technical disclosure in interview with Nextbigfuture

Nextbigfuture interviewed Jaeyoung Park who leads the EMC2 commercial fusion effort. EMC2 is developing the work of late Dr. Robert Bussard for magneto-electrostatic fusion, also known as "Polywell fusion". Dr. Park confirmed the recent publication of an EMC2 patent filing. Dr Park also discussed the reasons behind EMC2's silence, which had been driven by the Navy's concern about technology disclosure of Polywell technology.

Posted by vlad on Friday, January 29, 2016 @ 22:39:44 EST (711 reads)
(Read More... | 1917 bytes more | comments? | Score: 0)
Why a new physics theory could rewrite the textbooks
WGUGLINSKI writes: To: Prof. Anthony W. Thomas, Australian Research Council Laureate Fellow, University of Adelaide



Dear Prof. Anthony W. Thomas

Regarding the paper "Why a new physics theory could rewrite the textbooks", published in Physical Review Letters (January 27, 2016), and concerning the experiments made in the Thomas Jefferson National Accelerator, you say:

"For many scientists, the idea that the internal structure of protons might change under certain circumstances can seem absurd, even sacrilegious. To others like myself, evidence of this internal change is highly sought after and would help to explain some inconsistencies in theoretical physics."

http://phys.org/news/2016-01-physics-theory-rewrite-textbooks.html

Posted by vlad on Friday, January 29, 2016 @ 13:56:13 EST (722 reads)
(Read More... | 19034 bytes more | 1 comment | Score: 1)
2016 celebration: 100 years of Ether's return by Einstein
WGUGLINSKI writes: To: Tam Hunt , Author of the article The Higgs Field as the New Ether
CC: Frank Wilczek, Nobel Prize-winning physicist at MIT

In 2005 there was worldwide several celebrations of the centenary of the Special Relativity, as we see for instance in the University of Pittsburgh: 2005: The Centenary of Einstein's Annus Mirabilis of 1905

http://www.pitt.edu/~jdnorton/homepage/Events_1905.html

In 2015 the centenary of the General Relativity was celebrated in the most important universities worldwide: GR100 Events around the World

http://www.isgrg.org/GR100events.php

But 2016 is the year of the centenary of another very important event for the Theoretical Physics. Because in 1916 Einstein has realized that his General Relativity is incompatible with the empty space, and so he has started to look for a new sort o Aether.
Electric forces may bind nucleus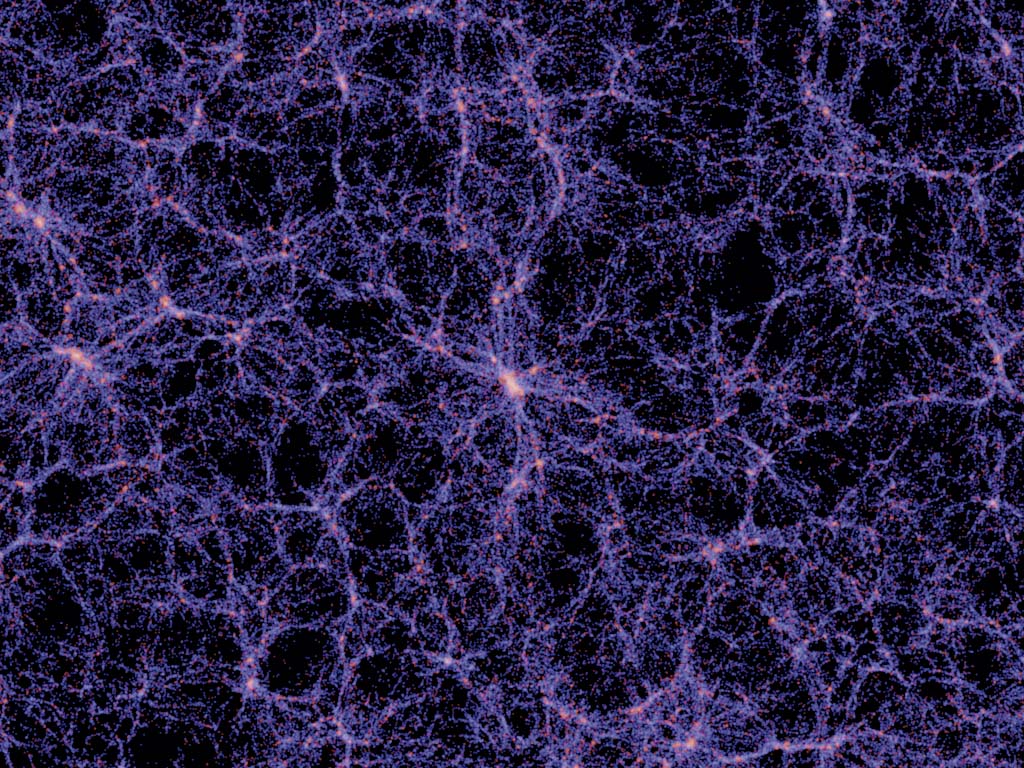 Sepp Hasslberger writes: Statistical Analysis of Isotope Masses: Electric forces may bind nucleus

This is a research done in the late nineties until 2003 by theoretical physicist C Johnson. Analysis of the official NIST data of nuclear energies indicates that there is a possibility atomic nuclei may be held together by electric forces rather than the special nuclear forces that are postulated in the standard model. This data, if confirmed by other researchers, could lead to a re-thinking and simplification of particle physics. The troublesome weak and strong nuclear binding forces of current theory may well turn out to be superfluous.


We are hearing much about the electric nature of the Universe these days.

Posted by vlad on Tuesday, January 26, 2016 @ 20:43:24 EST (647 reads)
(Read More... | 2329 bytes more | 1 comment | Score: 0)
Anthony Craddock writes: Forget about the George Lucas and Disney Star Wars, as this book tells us about the real "Star Wars".

These events began March 25, 1983, at the height of the Cold War with Russia, when our president, Ronald Reagan, made a televised speech to this nation proposing a Strategic Defense Initiative (SDI) as a strategy to protect the nation against Soviet attack. The SDI was nicknamed "Star Wars" as it involved space-based weaponry.

Lt. Col. Thomas E. Bearden (US Army, Retired) was alarmed. One of the world's leading conceptual experts on long-suppressed Tesla physics (about which he has written extensively), he was greatly concerned that Russia was far ahead of the United States with non-conventional, scalar, Tesla weaponry, and that the United States was extremely vulnerable.

Posted by vlad on Friday, January 22, 2016 @ 19:44:12 EST (774 reads)
(Read More... | 3462 bytes more | comments? | Score: 0)
The innermost electrons of element 173...
A fascinating article "How many more chemical elements are there for us to find?" published on bbc.com by Philip Ball, concludes in a very intriguing manner: "...Like everything else at these tiny scales, it all comes down to quantum mechanics.

This tells us, among other strange things, that pairs of particles can sometimes pop into existence out of nothingness. One of the particles will be made of matter and the other out of antimatter: for example, one might be an electron and the other its antimatter counterpart, a positron. Normally, the two immediately collide and annihilate each other.

It turns out that the innermost electrons of element 173 might be in an unusual, unstable state that can evoke these "virtual" particles.

Posted by vlad on Monday, January 18, 2016 @ 02:23:54 EST (895 reads)
(Read More... | 1784 bytes more | 1 comment | Score: 0)
Viktor Schauberger: Comprehend and Copy Nature - Documentary
Fascinating documentary! Thanks to Alexandra Bruce from Forbidden Knowledge TV for posting it on her site FKTV.IS:

Viktor Schauberger was an Austrian inventor who sought to emulate nature in the generation of energy.

He thought that human technology had it all backwards, by basically running on controlled explosions, when his observations of nature revealed that energy was generated via implosion by means of vortices.



He developed implosive turbine engines in the 1940s and his skills were tapped by the Nazis, against his will.

After World War II, he was brought to the US to be debriefed by the US military, which almost drove him mad before he allowed to return home, whereupon he soon passed away.

Posted by vlad on Monday, January 18, 2016 @ 01:38:31 EST (861 reads)
(Read More... | 1196 bytes more | comments? | Score: 0)
The Myth of Basic Science
Published in The Wall Street Journal: Does scientific research drive innovation? Not very often, argues Matt Ridley: Technological evolution has a momentum of its own, and it has little to do with the abstractions of the lab

Innovation is a mysteriously difficult thing to dictate. Technology seems to change by a sort of inexorable, evolutionary progress, which we probably cannot stop—or speed up much either. And it's not much the product of science. Most technological breakthroughs come from technologists tinkering, not from researchers chasing hypotheses. Heretical as it may sound, "basic science" isn't nearly as productive of new inventions as we tend to think...(full article, needs subscription).

Here is a good post on this subject submitted by GreenWin to the E-Cat World (please see the many good comments as well):



Posted by vlad on Sunday, January 17, 2016 @ 21:17:29 EST (892 reads)
(Read More... | 2846 bytes more | 1 comment | Score: 0)
Physical mechanism behind the quantum entanglement
WGUGLINSKI writes: To: Dr. Brian Josephson, Nobel Prize in Physics/ University of Cambridge

Dear Dr. Josephson,

You are the leader of the Mind-Matter Unification Project developed in the University of Cambridge.

Obviously you can have success in your attempt of getting the unification mind-matter only in the case that nothing is missing in the laws adopted for the Quantum Mechanics. But if the current Quantum Mechanics is incomplete, it 's hard to hope your theory can be successful.

So, I would like to ask you: do you think the quantum entanglement is really a phantasmagoric phenomenon, as considered in Quantum Mechanics?

As you know, in 2011 an experiment has detected the Aether:

Posted by vlad on Monday, January 11, 2016 @ 17:08:03 EST (1394 reads)
(Read More... | 33516 bytes more | comments? | Score: 3)
How Current Loops and Solenoids Curve Space-time
by Andre Fuzfa/University of Namur, Belgium/December 15, 2015

The curved space-time around current loops and solenoids carrying arbitrarily large steady electric currents is obtained from the numerical resolution of the coupled Einstein-Maxwell equations in cylindrical symmetry. The artificial gravitational field associated to the generation of a magnetic field produces gravitational redshift of photons and deviation of light. Null geodesics in the curved space-time of current loops and solenoids are also presented. We finally propose an experimental setup, achievable with current technology of superconducting coils, that produces a phase shift of light of the same order of magnitude than astrophysical signals in ground-based gravitational wave observatories.
Posted by vlad on Monday, January 11, 2016 @ 01:11:31 EST (899 reads)
(Read More... | 1772 bytes more | comments? | Score: 0)
The 1856 Weber-Kohlrausch Experiment and the Speed of Light
FDT writes: The speed of light is associated with both electric current and electromagnetic radiation. The commonality can be traced to the concept of velocity field, but only providing that space is densely packed with sinks and sources in a primary electric fluid that is the stuff of all matter. In this manner, electric current travels at the speed with which this fluid emerges from one terminal of a battery and re-enters the return terminal. Likewise, if the sinks and sources that permeate all of space are paired into rotating dipoles, then when a dipole is induced to angularly accelerate, excess electric fluid will spill over into the neighbouring dipole, and it will do so at roughly the same speed as that of electric current in a laboratory circuit. The on going propagation of this effect is electromagnetic radiation.
Posted by vlad on Friday, January 01, 2016 @ 03:31:51 EST (1174 reads)
(Read More... | 1197 bytes more | comments? | Score: 0)
Is cold fusion truly impossible, or is it just that no respectable scientist can risk their reputation working on it? by Huw Price

A few years ago, a physicist friend of mine made a joke on Facebook about the laws of physics being broken in Italy. He had two pieces of news in mind. One was a claim by a team at the Oscillation Project with Emulsion-tRacking Apparatus (OPERA) in Gran Sasso, who said they'd discovered superluminal neutrinos. The other concerned Andrea Rossi, an engineer from Bologna, who claimed to have a cold fusion reactor producing commercially useful amounts of heat.

Why were these claims so improbable? The neutrinos challenged a fundamental principle of Albert Einstein's theory of special relativity, which says that nothing can travel faster than light. Meanwhile cold fusion (or LENR, for 'low-energy nuclear reaction') is the controversial idea that nuclear reactions similar to those in the Sun could, under certain conditions, also occur close to room temperature.

IRI - Future Energy eNews (Dec 2015)
IN THIS ISSUE:

1. NIKOLA TESLA REVOLUTIONIZED WORLD WITH GRID, WIRELESS
2. SUPERCAPS FOR SELF-POWERED WEARABLES
3. ENERGY HARVESTING FROM PLANTS
4. GRAVITATIONAL FIELD GENERATION: CONTENDER IN NEW PHYSICS FOR ENERGY GERNERATION
5. NEW PLASTIC SOLAR CELLS MINIMIZE LOSS OF PHOTON ENERGY

With this edition of FE eNews, we have extended our annual fund-raiser for our 501(c)3 charitable organization with the last chance offer: If anyone joins IRI before December 30th for a 2016 membership, they will get an extra holiday gift for FREE, one this year and one next year! Donations are also encouraged with or without membership.

Posted by vlad on Sunday, December 20, 2015 @ 22:58:20 EST (1202 reads)
(Read More... | 4774 bytes more | comments? | Score: 0)
HELP WANTED!
ZPEnergy.com
is looking for
Correspondents
to
Monitor
and
Report
on specific
New Energy
related
Science & Inventor Sites
and
Discussion Groups
. Especially, if you are a member following one or more of the
Discussion Groups
listed in our
Other Info-Sources
panel and want to be our
correspondent
for that particular list, we would like to hear from you. If you appreciate what we''re trying to do here and
want
to
join our team
, please use the
Feedback
or
Private Messages
[to Vlad] to contact us.
We
THANK YOU
for your support of our efforts to inform the public about
ideas, events and breakthroughs
in the energy field that we hope would soon
change the world
into a place we all dream to live in.
Important message
Don't have an account yet? You can create one. As a registered user you have some advantages like theme manager, comments configuration and post comments with your name.
Wednesday, December 02, 2015
·
Breakthrough Energy Coalition to Invest in Zero-Carbon Energy Technologies
Tuesday, December 01, 2015
·
Vacuum Energy and Five Great Problems in Theoretical Physics
Thursday, November 26, 2015
·
IRI - Future Energy eNews (Nov 2015)
Sunday, November 22, 2015
·
LENR- THE FORESHADOW OF A POSITIVE TREND
·
Revealing the hidden connection between pi and Bohr's hydrogen model
Saturday, November 21, 2015
·
BlackLight Power, Inc. has changed its name to Brilliant Light Power, Inc.
Sunday, November 15, 2015
·
'Impossible' Quantum Space Engine Actually Works – NASA Test Suggests
Sunday, November 01, 2015
·
Scientists can now "squeeze" light
·
Moving mirrors make light from nothing
·
Research team claims to have directly sampled electric-field vacuum fluctuations
·
Future Energy eNews (Oct 2015)
Friday, October 23, 2015
·
Nobel laureate foresees mind-expanding future of physics
Sunday, October 11, 2015
·
India: Tewari's Reactionless Generator Shows Promise
Friday, October 09, 2015
·
Airflow driven electrical generator for unlimited range EVs
Sunday, October 04, 2015
·
Femtosecond Lasers Allow Physicists to Directly Observe Zero-Point Energy
Wednesday, September 30, 2015
·
Is a Theory Needed Before We Exploit a New Phenomenon? (Doug Marker)
·
Future Energy eNews - Sep 2015
Thursday, September 17, 2015
·
A Universe from Nothing
Friday, September 11, 2015
·
Another Potential Energy Breakthrough (Steorn's Orbo)
Thursday, September 10, 2015
·
Energy Department Releases Second Quadrennial Technology Review
Older Articles

In fact, each new major advance in science starts with an anomaly that is unacceptable at first.

-- Beverly Rubik