There are currently, 106 guest(s) and 1 member(s) that are online.

You are Anonymous user. You can register for free by clicking here
Welcome to ZPEnergy - The Energy of The Future


This is a NEWS PORTAL dedicated to experimental research on REVOLUTIONARY ENERGY TECHNOLOGIES. We propose to you to use this site as THE concentrator of choice for valuable news on the fascinating but still controversial subject of over-unity (O/U) fuel-less energetics (devices tapping the Zero Point Energy (ZPE)/ Vacuum/ Cosmic/ Ambient energy fields) and related. We want to let the general public know that this is an active field and good progress is made towards validating this technology and bringing the first commercial operational device to the market.



"Mighty, sublime, wonderful, as have been the achievements of past science, as yet we are but on the verge of the continents of discovery. Where is the wizard who can tell what lies in the womb of time? Just as our conceptions of many things have been revolutionized in the past, those which we hold to-day of the cosmic processes may have to be remodeled in the future. The men of fifty years hence may laugh at the circumscribed knowledge of the present and shake their wise heads in contemplation of what they will term our crudities, and which we now call progress. Science is ever on the march and what is new to-day will be old to-morrow."
-- Paul Severing, 1910 (from Marvels of Modern Science)
@------->>> SPECIAL ANNOUNCEMENTS <<<-------@
---> Dear ZPEnergy readers: In April this year (2019) ZPEnergy celebrated it's 18th year online. Unfortunately, the software running our website is old and it's increasingly difficult to maintain; we must upgrade ZPEnergy to more modern software but we need your support to do it properly. If any funds left, we are also looking into finalizing our Xtreme Science Foundation project (XSF) website. If you would like to help us in this endeavor, please send your Bitcoin donations to: 17Tm5WvZDvhdujABsK84tsPz8dLHg8NuLT , or use the PayPal option (SUPPORT ZPEnergy link).

We much appreciate your support and thank you for your generosity,
Vlad/moderator & Calin/webmaster <---

When (and if) the proposed XtremeScienceFoundation.org site will be up and running, some content from this site will be transferred to the new location and ZPEnergy.com will be available for sale to the public (use Feedback to contact us if you're interested).


For now, please read about the
XSF/XS-NRG Prize
in our
Special Sections
, in the
Stories Archive
and
Surveys
(comments).
REGENERATIVE ACCELERATION ReGenX Technology
From
Thane Heins
website (https://thaneheins.ca/):
ReGenX Generator for Electric Power Generation
In electric power generation applications; the ReGenX Generator is a new generator design which operates with a Load Current Delay that reverses Generator Armature Reaction and allows the generator to deliver on-load electrical output power with less mechanical input power than was required at idle on no-load.

Over 80% of the cost of generating electricity is due to the input energy cost required to overcome Generator Armature Reaction. Environmentally over 80% of the Greenhouse Gasses and Nuclear waste produced globally are due to Generator Armature Reaction.

Focus: Light Seems to Pull Electrons Backward
Via
Physics.aps.org
: Light hitting a metal surface at an angle sends the electrons moving in the direction opposite to the light, a result that puzzles theorists.
Photonics en masse. Nanophotonic devices, such as these photonic chips on a silicon wafer, integrate light with electronics. Understanding light-matter interactions is essential for developing this technology, but new results clearly demonstrate that researchers don't fully understand what happens when light hits a metal surface.
Physicists have long assumed that light hitting a metal surface at an angle pushes on the free electrons, moving them forward, yet some recent experiments show the opposite—incident light seems to pull electrons backward.

Posted by vlad on Tuesday, August 06, 2019 @ 10:27:26 EDT (134 reads)
(Read More... | 1577 bytes more | 1 comment | Score: 0)
Extraction of Zero-Point Energy from the Vacuum
Extraction of Zero-Point Energy from the Vacuum: Assessment of Stochastic Electrodynamics-Based Approach as Compared to Other Methods (Published: 23 May 2019) by Garret Moddel [OrcID] and Olga Dmitriyeva


Department of Electrical, Computer, and Energy Engineering, University of Colorado, Boulder, CO 80309-0425, USA




Abstract: In research articles and patents several methods have been proposed for the extraction of zero-point energy from the vacuum. None of the proposals have been reliably demonstrated, yet they remain largely unchallenged. In this paper the underlying thermodynamics principles of equilibrium, detailed balance, and conservation laws are presented for zero-point energy extraction.

Nassim Haramein talks unified physics with Dr. J!
Nassim Haramein talks unified physics and the Foundation in a recent interview with Dr. J on Dr. J Radio Live!
Resonance Science Foundation is a global non-profit based on Nassim Haramein's Unified Field Theory. Our goal is to create a world where humanity's technological and social systems are in a harmonious relationship with nature, earth and the cosmos. We understand that everything is connected, and we have the science to prove it and the tools to experience it.

Via
NewAtlas.com
:
Silicon chip breaks "blackbody limit" to produce more electricity from heat than thought possible
University of Utah mechanical engineering associate professor Mathieu Francoeur has discovered a way to produce more electricity from heat than thought possible with his Near-Field Radiative Heat Transfer Device(Credit: Dan Hixson/University of Utah College of Engineering)
...The blackbody limit (formulated in 1900 by German physicist Max Planck) is a theory which describes the maximum amount of energy that can be produced from thermal radiation (heat), but when objects get very, very close, the law breaks down and thermal transfer from one object to another increases exponentially.

The Earth Engine - Inductance Energy Corp. (IEC)
Inductance Energy - Powering humanity using Magnetic Propulsion, the world's most efficient energy source



Earth Engine is the world's first and only power source propelled by Asymmetrical Magnetic Propulsion. It can generate electricity, operate liquid pumps, air compressors, and other mechanical devices 24 hours a day, 365 days a year. It is fully independent of the power grid and offers significant cost savings over other technologies. Earth Engine creates constant, reliable, and renewable energy.




Earth Engine is in production - Currently, IE has developed, manufactured, and is installing 7.5 to 25-kilowatt engines, capable of driving up to 4,000 pounds of inertia power and delivering in excess of 25 kilowatts.

Self-Torque: Physicists Discover New Property of Light
Anonymous writes:
Via www.sci-news.com: An international team of physicists has theoretically predicted and experimentally generated light beams with a new property that they call the self-torque of light. The discovery, reported in the journal Science, could help us understand physics in binary black holes as well as how to control dynamics in molecules and nanostructures.

Two time-delayed infrared vortex laser pulses (upper-left) impinge on a gas target to generate coherent, EUV light with a time-dependent orbital angular momentum (right): the self-torque of light. Image credit: Kevin Dorney, JILA.
Posted by vlad on Wednesday, July 03, 2019 @ 23:15:39 EDT (249 reads)
(Read More... | 1931 bytes more | comments? | Score: 0)
First Class Space Agency Is A Registered Approved Entity With The European Space Agency And NASA
First Class Space Agency's main focus is on research and development of alternative propulsion systems and zero point energy devices.




WESTON, FLORIDA, USA, July 1, 2019 /EINPresswire.com/ -- First Class Space Agency Inc. has successfully registered with Dun & Bradstreet, SAMS(System For Award Management), NATO, NASA and the European Space Agency for the purpose of obtaining research and development contracts. The non profit space agency was founded by Billy Carson in 2014 and after a very long arduous process, he has finally accomplished this amazing feat.

Posted by vlad on Wednesday, July 03, 2019 @ 13:22:57 EDT (239 reads)
(Read More... | 1652 bytes more | comments? | Score: 0)
Exotic Quantum States discovered in Double-Layer Graphene
Anonymous writes:
Via Sci-News.com: An international team of physicists from the United States and Japan has demonstrated a series of fractional quantum Hall effect states that arise in double-layer stacks of graphene. The team's paper was published in the journal Nature Physics.


A new type quasiparticle discovered in graphene double-layer structure. This so-called composite fermion consists of one electron and two different types of magnetic flux, illustrated as blue and gold colored arrows in the figure. Composite fermions are capable of forming pairs, such unique interaction lead to experimental discovery of unexpected new quantum Hall phenomena. Image credit: Michelle Miller & Jia Li, Brown University.
New Exotic spiraling excitons found
Anonymous writes:
Via Sci-News.com:Rutgers University's Professor Girsh Blumberg and colleagues have discovered an exotic form of electrons that spin like planets. Named chiral surface excitons, it consists of particles and anti-particles bound together and swirling around each other on the surface of solids.

The two types of chiral surface excitons are on the right and left side of the image. They are generated by right- and left-handed light (photons in blue). The excitons consist of an electron (light blue) orbiting a 'hole' (black) in the same orientation as the light. The electron and hole are annihilated in less than a trillionth of a second, emitting light (photons in green) that could be harnessed for lighting, solar cells, lasers and electronic displays. Image credit: Hsiang-Hsi (Sean) Kung / Rutgers University-New Brunswick.

Posted by vlad on Wednesday, June 26, 2019 @ 08:44:08 EDT (240 reads)
(Read More... | 2663 bytes more | comments? | Score: 0)
Developing Blockchain for the Energy Sector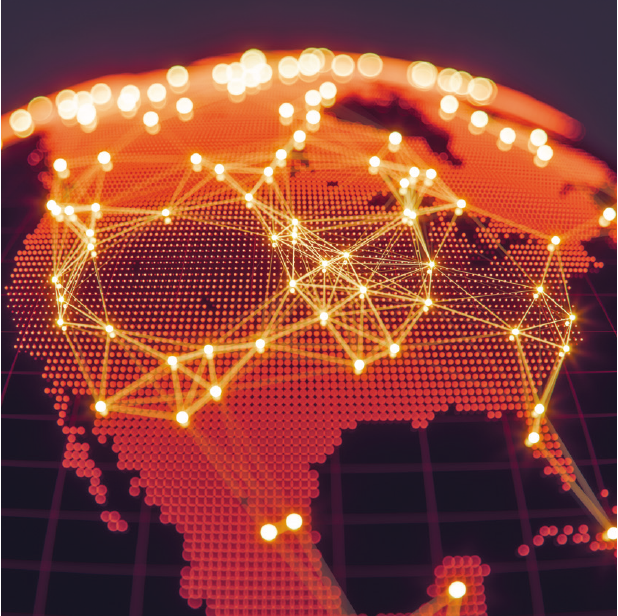 From ASME.org : Developing Blockchain for the Energy Sector: In this video series, learn how blockchain may transform the electric grid and enable the development of a new, smart grid. Its potential to swiftly process thousands of transactions per second, buying and selling even minute amounts of energy or certify delivery as truly renewable energy, is only beginning to be tapped.





In this second video, learn how blockchain may transform the electric grid and enable the change to a new, smart grid. New phases of development are happening this year while regulators educate themselves on how to accommodate the new technology.

Posted by vlad on Wednesday, June 12, 2019 @ 14:48:25 EDT (351 reads)
(Read More... | 1720 bytes more | 1 comment | Score: 0)
Cold Fusion Goes Mainstream: National Geographic, Financial Times Give Positive
Posted on
E-CatWorld.com
:
Cold Fusion Goes Mainstream: National Geographic, Financial Times Give Positive Coverage.
It has been interesting to follow the reactions to the recent article published in Nature about the Google-funded research projects in cold fusion. It seems to me that the field has now been given a new lease on life, as researchers who are outside the 'LENR underground' are now saying that although they have not so far been able to replicate the Fleischmann and Pons experiments, they feel there is something worth pursuing in the field.
In additional to the Nature articles, well-known media outlets are also now giving space and time to the subject, something that has been unheard of for decades.
Continuum or discrete? Intimate nature of reality is continuum they say!
Anonymous writes:
Via Phys.org: Physicists can predict the jumps of Schrodinger's cat (and finally save it) by Yale University

Yale researchers have figured out how to catch and save Schrödinger's famous cat, the symbol of quantum superposition and unpredictability, by anticipating its jumps and acting in real time to save it from proverbial doom. In the process, they overturn years of cornerstone dogma in quantum physics.
Posted by vlad on Wednesday, June 05, 2019 @ 16:55:48 EDT (337 reads)
(Read More... | 4055 bytes more | comments? | Score: 0)
Could be the whole nature "Non local"?
Anonymous writes:
Via Phys.org: Study points to non-Newtonian force affecting particles' flight by Scott Schrage, University of Nebraska-Lincoln

The quotation marks had the force of tradition—and the tradition of force—behind them.

When Nebraska's Herman Batelaan and colleagues recently submitted a research paper that makes the case for the existence of a non-Newtonian, quantum force, the journal asked that they place "force" firmly within quotes. The team understood and agreed to the request.

After all, the word has long belonged to classical Newtonian physics: equal-and-opposite reactions, electromagnetism, gravity and other laws that explain the apple-dropping, head-bonking phenomena of everyday experience.
HELP WANTED!
ZPEnergy.com
is looking for
Correspondents
to
Monitor
and
Report
on specific
New Energy
related
Science & Inventor Sites
and
Discussion Groups
. Especially, if you are a member following one or more of the
Discussion Groups
listed in our
Other Info-Sources
panel and want to be our
correspondent
for that particular list, we would like to hear from you. If you appreciate what we''re trying to do here and
want
to
join our team
, please use the
Feedback
or
Private Messages
[to Vlad] to contact us.
We
THANK YOU
for your support of our efforts to inform the public about
ideas, events and breakthroughs
in the energy field that we hope would soon
change the world
into a place we all dream to live in.
Important message
Don't have an account yet? You can create one. As a registered user you have some advantages like theme manager, comments configuration and post comments with your name.
Tuesday, May 28, 2019
·
Now we know what electron shape looks like
Monday, May 06, 2019
·
On the dark matter puzzle
Thursday, May 02, 2019
·
Over-unity Slipped-pole Synchronous Generator Operation
·
Pressure inside a proton?
Sunday, April 21, 2019
·
Brilliant Light Power News
Thursday, April 18, 2019
·
New quantum imaging technique
Monday, April 15, 2019
·
Fluc­tu­a­tions in the void
·
Light from exotic particle states
Wednesday, April 10, 2019
·
Proton puzzle still unsolved
Saturday, March 23, 2019
·
The Tom Bearden Website
Monday, March 04, 2019
·
Chirality Turns the Casimir Force Repulsive
Monday, February 11, 2019
·
Focus: Noise Improves Flow of Energy
Saturday, January 26, 2019
·
Flow Testing of a Cubic SunCell® Hydrino Reactor
Monday, January 14, 2019
·
IEEE-Madison (Wisconsin) to hold Meeting on LENR on Jan 31st to View E-Cat Prese
Thursday, December 27, 2018
·
2018 Update on Brillouin Energy and its LENR Work
Monday, November 26, 2018
·
One-Way Transfer of Magnetic Fields
Sunday, November 18, 2018
·
Nanotubes may give the world better batteries
Monday, November 05, 2018
·
Why DARPA Is Betting a Million Bucks on an "Impossible" Space Drive
Wednesday, October 17, 2018
·
"Electron Structure, Ultra-Dense Hydrogen and Low Energy Nuclear Reactions"
Tuesday, October 16, 2018
·
Wigner crystal—not Mott insulator—in 'magic-angle' graphene
Older Articles

Only two things are infinite, the universe and human stupidity, and I'm not sure about the former.

-- Albert Einstein