There are currently, 610 guest(s) and 44 member(s) that are online.

You are Anonymous user. You can register for free by clicking here
We need more scientific mavericks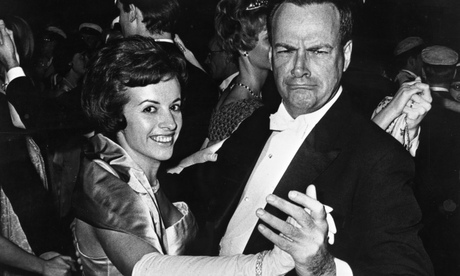 "Gotta love this letter published in the guardian.com this week. It comes from a number of scientists throughout the world who are obviously frustrated with the barriers being thrown up around them — financial, antiquated procedures and techniques to name a few — and would like to see changes.

When you speak of scientific mavericks, you might look directly at Improbable Research's annual Ig Nobel awards which recognize the arguably leading edge of maverick scientific work." (Slashdot)

To Exploit or Explore, That is the Question
Explore or Exploit? A Generic Model and an Exactly Solvable Case
Thomas Gueudré, Alexander Dobrinevski, and Jean-Philippe Bouchaud
Phys. Rev. Lett. 112, 050602 (2014)
Published February 5, 2014

It's a common conundrum: should I stay put or go in search of greener pastures? The question comes up in career choices, animal foraging, and investment strategies. In Physical Review Letters, researchers have formulated a general model for comparing the exploitation of a known resource vs the exploration for potentially more advantageous resources. The model allows the calculation of an optimal migration rate that maximizes profit or growth.

Posted by vlad on Monday, February 10, 2014 @ 17:07:08 PST (1194 reads)
(Read More... | 1643 bytes more | comments? | Score: 0)
HAPPY NEW YEAR; 2014- YEAR OF THE SOLUTION(S)
Dr Peter Gluck writes (Ego Out blog): My dear Readers,

Very best wishes to you all for the year that has started today; 2014 will be more than interesting for New Energy. You will see and the history of Technology will mark the very start of a new energy era. There are only 82 days left till the Start.

2013 was a year of ordeal for me because I was focused on and captivated by LENR and what was sad to me, one of the most faithful cold fusionists, has lead to a kind of exercises in masochism. I have shared with you my discoveries which have almost forced me to depression. However, my ideas had very limited success, at least as measured by the written reaction to them. Recently I have asked more CF journals and sites, if they will publish a heretical paper as my one saying that everything I knew about CF was not true. I got no answers at all.

Posted by vlad on Wednesday, January 01, 2014 @ 19:27:54 PST (1865 reads)
(Read More... | 2365 bytes more | 2 comments | Score: 0)
Posted by vlad on Tuesday, November 26, 2013 @ 21:31:04 PST (1387 reads)
(Read More... | 7973 bytes more | 1 comment | Score: 0)
Posted by vlad on Saturday, November 16, 2013 @ 15:53:37 PST (1121 reads)
(Read More... | 4893 bytes more | 1 comment | Score: 5)
IRI - Future Energy eNews - October 2013
Thomas Valone (IRI) writes: Greetings!

It has been an exciting month for us since I flew out to Boulder CO (see Story #1) to present at the Global Breakthrough Energy Movement conference for the first time. The organizers were dedicated to facilitating the promotion of "free energy" with as much scientific information as possible. Even Professor Garret Moddel from the University of Colorado gratiously presented his views on "quantum engineering device technology" and Russ Gries appeared in person to promote his replication of a single-piston Papp engine exploding repeatedly with a noble gas mixture.

Posted by vlad on Tuesday, October 29, 2013 @ 09:40:54 PDT (1558 reads)
(Read More... | 8725 bytes more | 1 comment | Score: 0)
Rossi's eCat technology threatened by the Bilderberg Club
WGUGLINSKI writes: I am reading the book A Verdadeira História do Clube Bilderberg (The True History of the Bilderberg Club) by Daniel Estulim.

Now I understand that the reason of the resistance against Rossi's technology of the eCat is not what I used to suppose before the reading of the Estulim book.

I used to suppose that President Obama and other presidents of important countries in the world have not interest to help the development of the cold fusion technology because of the their afraid that a cheap source of energy threatens the world economy, since the other energy suppliers will have a bankrupt due to their inability to compete with cold fusion technology.

So, I had supposed that Obama was afraid that cold fusion could cause a stop in the world economic growth.

However, the reason is just the contrary.



Posted by vlad on Wednesday, September 25, 2013 @ 22:04:04 PDT (4931 reads)
(Read More... | 3779 bytes more | 2 comments | Score: 0)
IRI - Future Energy eNews - September 2013
Thomas Valone writes: Greetings!

We are happy to promote the Breakthrough Energy Movement (www.globalBEM.com ) for their efforts in gathering some of the best and brightest minds in breakthrough energy for the upcoming conference to be held October 10-12, 2013 at the University of Boulder, CO. I'll also be there presenting on the latest outlook for Future Energy, just as Gravitoelectromagnetic Theories and Their Applications has been released by Nova Publishers (I contributed two articles on Electrogravitics which tell a lot about T. Townsend Brown and the science of electrogravitics). It's a hardcover text with a 10% discount for ordering online.
Posted by vlad on Tuesday, September 24, 2013 @ 20:50:43 PDT (1367 reads)
(Read More... | 8618 bytes more | 1 comment | Score: 0)
Vortex energy entering other dimensions
Via KeelyNet.com: ... Already in the 19th. Century, Michael Faraday made some remarkable but little known discoveries in regard to spinning magnets. Faradays discovery was simple, but totally revolutionary. If a bar magnet is set spinning, the differential in velocity, down the radius, of each turning magnetic element, sets up a magnetic vortex. This effect is more pronounced with a series of bar magnets radiating from a central spinning hub, or a spinning, magnetic disc.
Posted by vlad on Friday, September 06, 2013 @ 22:42:04 PDT (1852 reads)
(Read More... | 3433 bytes more | 1 comment | Score: 0)
GlobalBEM Newsletter #04: Dear friends,


How have you been ?

As we find ourselves at the other side of the tipping point since the 2012 conference, things are taking shape. Our network has expanded enormously and we find ourselves surrounded by warm and great people. All willing to put their energy into making this breakthrough happen.

As a result, the Breakthrough Energy Conference 2013 is here.

Future Energy eNews - July 2013
Tom Valone (IRI) writes: Greetings!

This week marks the release of the Vol. 1, No. 1, July 10th 2013 issue of "Tesla Magazine" with an article of mine on "Tesla's Wireless Energy Explained". The magazine is financed by the Tesla Science Foundation and published in Toronto, Canada. The website apparently is still under construction at www.teslainfo.org but the Foundation website is a great resourcehttp://teslasciencefoundation.org/index.php/en/ . I'm also off this week to the Nexus Youth Summit at the UN to participate in a panel on "The Future of Energy," which may help to spread the word about our institute's trailblazing work in that area.

What if everything you thought you knew about science, and its connection to spirituality, was wrong?

What if you woke up one day to discover that the entire nature and structure of the Universe had actually eluded all of mainstream science up until that moment? Could such a thing be possible?

How confident do you feel in the idea that atoms are made up of particles? Are you aware that even the most basic quantum physics is littered with solid experimental findings that totally defeat this idea and have heretofore defied all attempts at explanation? That the entire quantum realm of atoms and molecules can be built up from electromagnetic fields displaying simple properties of movement and geometry?

Ken Shoulders passed away at 86; rest in peace Ken!
Steven B. Krivit (New Energy Times) writes: Kenneth Radford Shoulders, 86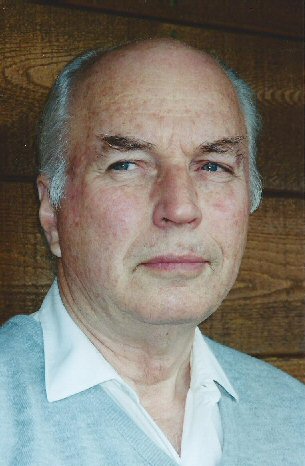 Ken Shoulders died June 7 from a subarachnoid hemorrhage, a complication of metastatic prostate cancer. He was 86...

Shoulders is survived by his wife, Claire, daughters Diane Meade and Lee Shoulders, son Steven Shoulders and granddaughters Madeline and Hannah. New Energy Times spoke with his daughter, Diane Meade, on July 9 and confirmed the death. She provided the following statement:

"Ken's brilliance will be missed in the scientific community as a visionary in the field of new-energy exotic vacuum objects (EVOs). He was a leader in this new frontier but perhaps best-known to the scientific community as the father of vacuum microelectronics.

Future Energy eNews - June 2013
Greetings!
We are happy to give you the details of all of the confirmed and invited speakers for the upcoming Conference on Future Energy in the first story this month. It should be an exciting two day event with demonstrations as well as exhibits. Furthermore, the full conference registration fee is only $150 or $80 per day. Students with ID are FREE and registering for COFE6 also gives one admission to the concurrent Natural Philosophy Alliance presentations that are next door at the Stamp Student Union. Banquet fee for Friday night is only $35 and NPA will be selling a softcover edition of the Proceedings for only $35. Hope you can join us!
From Peter Gluck's EGO OUT blog: A VETERAN'S VOICE: Interview with Professor YEONG E. KIM

It is a self-assumed task of this blog(ger) to provide young LENR researchers with the best information available regarding the field. Till now they have received mainly technological principles and managerial best practice due to my own limitations, but now I am appealing to a good friend- who is a world class specialist and authority in those branches of physics that are bound the very core of LENR, nuclear physics and solid state physics... Professor Yeong E. Kim from the Purdue University has generously accepted to help, first with the following interview.

Posted by vlad on Saturday, June 08, 2013 @ 10:44:37 PDT (1879 reads)
(Read More... | 2274 bytes more | 1 comment | Score: 0)
Don't have an account yet? You can create one. As a registered user you have some advantages like theme manager, comments configuration and post comments with your name.
Saturday, May 25, 2013
·
Money & Life - Full Film
Friday, April 12, 2013
·
Something from Nothing Revisited
Friday, February 22, 2013
·
Carver Mead: 'A bunch of big egos' are strangling science
Sunday, February 03, 2013
·
Energy Secretary Steven Chu resigns
Tuesday, January 01, 2013
·
NASA Johnson Style (Gangnam Style Parody)
Sunday, November 18, 2012
·
THRIVE Update & Plan for 2013; Solutions Hub
Friday, November 09, 2012
·
Breakthrough Energy Conference Live Stream
Sunday, September 30, 2012
·
IRI - Future Energy eNews, Sep 2012
Saturday, September 15, 2012
·
Welcome to New Energy Times 3.0!
Thursday, August 30, 2012
·
Hal Fox Dies
Sunday, August 26, 2012
·
IRI - Future Energy eNews, August 2012
Monday, August 20, 2012
·
Breakthrough Energy Movement - Nov 2012 Conference
Thursday, June 28, 2012
·
IRI - Future Energy eNews, Jun 2012
Thursday, June 14, 2012
·
The Promise of Fusion: Energy Miracle or Mirage?
Thursday, May 31, 2012
·
New Energy Times News Service - Recent Articles
·
IRI - Future Energy eNews, May 2012
Thursday, April 26, 2012
·
Future Energy eNews, April 2012
Wednesday, April 11, 2012
·
UFO & Energy Secrecy: How it is maintained from early 1900s thru the present
Sunday, February 19, 2012
·
Future Energy eNews, February 2012
Sunday, January 29, 2012
·
Future Energy eNews, January 2012
Older Articles

If no one is pissed-off with you then you are dead but just haven't figured it out yet.

-- Tom Peters