There are currently, 122 guest(s) and 0 member(s) that are online.

You are Anonymous user. You can register for free by clicking here
2017 Energy Conference Videos
From the Energy Times Newsletter: TOPICS

*** NEW RELEASE FREE VIEWING ***
TUESDAY AUG 8TH RELEASE
THURSDAY AUG 10TH RELEASE
2017 PRESENTATIONS RELEASED SO FAR - HOW TO USE COUPONS

Hi Vlad,

For the last week, I synchronized a short vacation with Phil, our cameraman, since he was going to be out of town anyway. We'll resume editing some more presentations from the conference tomorrow. We decided to take a break from any more of the main presentations until next week. In the meantime, enjoy the FREE viewing of Panel Discussion #2!

*** NEW RELEASE FREE VIEWING ***

Scientific organization requests assistance for initiatives
Andrew Michrowski writes: Scientific organization requests assistance for initiatives


From the Planetary Association for Clean Energy Inc./ La Société planétaire pour l'assainissement de l'énergie, inc – PACE



PACE request for timely support:

We are involved in a number of initiatives internationally that are for the improvement of planetary affairs on a number of fronts and which do require support other than just volunteerism and sheer willpower..



Developments:
5 Scientific Myths You Probably Believe About The Universe
by Ethan Siegel, Contributor Forbes.com: The Universe is a vast, mysterious place, encompassing everything we've ever known, observed or could ever hope to come into contact with. For millennia, a look up at the sky -- our window into the cosmos beyond our world -- was met with wonder, awe, and a fascination with the unknown. Thanks to all the scientific advances made by civilizations across the globe, we now know that the points of light in the sky are stars, found grouped together in galaxies, which cluster together on the largest scales, in a Universe that began with our Big Bang a finite amount of time ago: 13.8 billion years. Yet knowing that doesn't mean we know everything. In fact, knowing some physics opens the door for some really large misconceptions, some of which afflict even professional scientists. They include...

1.) If the Universe is 13.8 billion years old, then we shouldn't be able to see objects 46 billion light years away.

Posted by vlad on Tuesday, December 20, 2016 @ 16:27:02 EST (2100 reads)
(Read More... | 1590 bytes more | comments? | Score: 0)
C&En News Fails to Address Errors in Reporter's "Cold Fusion" article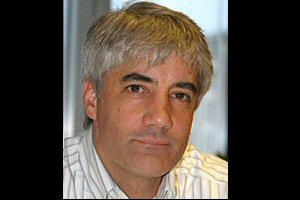 By Steven B. Krivit (New Energy Times): On Nov. 7, 2016, Chemical & Engineering News, the magazine of the American Chemical Society, published a deeply flawed cover story by Stephen Ritter about low-energy nuclear reactions (LENR). The article contained four major errors.

The same day, I sent a letter to Bibiana Campos-Seijo, the editor-in-chief of C&EN. The magazine's word-count limitation policy on letters to the editor permitted me to address only one error. Campos-Seijo published my letter on Nov. 28.
The Energy 2.0 Society/ LENR 101
In recent years breakthrough discoveries have taken place in the field of physics and engineering which could make possible the production of vast quantities of usable energy cleanly, safely and economically.

What is this source of energy? The two most commonly applied names for it are Low Energy Nuclear Reactions (LENR), and Cold Fusion — but in actuality the mechanisms involved in this energy source are still unclear. What we do know is that when hydrogen is combined with certain metals such as nickel or palladium under certain conditions, a reaction is triggered which produces energy in quantities far greater than is possible with any known chemical reaction without the production of any harmful emissions or radiation.
Posted by vlad on Sunday, September 25, 2016 @ 00:11:49 EDT (2516 reads)
(Read More... | 1981 bytes more | comments? | Score: 4)
IRI - Future Energy eNews (Jan 2016)
IN THIS ISSUE
1) ENERGY TRANSFORMATIONS IN 2015
2) THERE IS WAY MORE TO FARADAY FUTURE THAN CONCEPT CARS
3) PRACTICAL FREE ENERGY
4) WIND WHIPS PLASTIC GRASS FOR POWER
5) LARGEST FUEL CELL PLANT IN CONNECTICUT

Thomas Valone (Editor) writes: Greetings!

We are finalizing our speaker list for the upcoming Conference on Future Energy section (www.futurenergy.org) of the ExtraOrdinary Tech Conference in July, 2016 and still can accept abstract submissions from potential speakers on energy, propulsion, or bioenergetics at iri@erols.com.

Posted by vlad on Sunday, January 31, 2016 @ 01:22:45 EST (4278 reads)
(Read More... | 1848 bytes more | comments? | Score: 0)
IRI - Future Energy eNews (Dec 2015)
IN THIS ISSUE:

1. NIKOLA TESLA REVOLUTIONIZED WORLD WITH GRID, WIRELESS
2. SUPERCAPS FOR SELF-POWERED WEARABLES
3. ENERGY HARVESTING FROM PLANTS
4. GRAVITATIONAL FIELD GENERATION: CONTENDER IN NEW PHYSICS FOR ENERGY GERNERATION
5. NEW PLASTIC SOLAR CELLS MINIMIZE LOSS OF PHOTON ENERGY

With this edition of FE eNews, we have extended our annual fund-raiser for our 501(c)3 charitable organization with the last chance offer: If anyone joins IRI before December 30th for a 2016 membership, they will get an extra holiday gift for FREE, one this year and one next year! Donations are also encouraged with or without membership.

Posted by vlad on Sunday, December 20, 2015 @ 21:58:20 EST (3080 reads)
(Read More... | 4774 bytes more | comments? | Score: 0)
IRI - Future Energy eNews (Nov 2015)
IN THIS ISSUE:

- BAE SYSTEMS & REACTION ENGINES TO DEVELOP HYPERSONIC ENGINE
- NREL REPORTS ON SOLAR CELLS AND PHOTONICS IN ENERGY
- LIVING SUIT BREATHS WHEN EXPOSED TO SWEAT
- ULTRA-EFFICIENT LEDs PUT OUT MORE THAN WHAT THEY GET IN
- QUEST TO MAKE YOUR SHOES A POWER SOURCE
- VIABLE STORAGE SOLUTIONS FOR WIND AND SOLAR

...With this edition of FE eNews, we also kick off our annual fund-raiser for our 501(c)3 charitable organization. If anyone joins IRI for a 2016 membership before

December 10th

, they will get an extra holiday gift for FREE, one this year and one next year!
Posted by vlad on Thursday, November 26, 2015 @ 22:13:40 EST (3243 reads)
(Read More... | 3465 bytes more | comments? | Score: 0)
BlackLight Power, Inc. has changed its name to Brilliant Light Power, Inc.
The latest entry (11/18/15) into the "What's New" section of the

Blacklightpower.com

web site:


"BlackLight Power, Inc. has changed its name to Brilliant Light Power, Inc." ... but nothing else.

There seems to be a new website with the new name: http://brilliantlightpower.com/ under construction (it requires username & password).

On the main page: "BrilliantLight has developed a commercially competitive, nonpolluting source of energy from water. A SunCell™ catalytically converts H2O-based solid fuel directly into brilliant light which is converted to electricity using photovoltaic panels."

If you know what's going on, please comment. Thank you. Vlad.

Airflow driven electrical generator for unlimited range EVs
Anonymous writes: Hi,

Years ago I've got this idea but I did not have the requisite high RPM generator for this system to be implemented in an electric vehicle with a Tesla Turbine. So, the generator needed to be compact with a high output power at a high RPM (around 20000RPM).

This year I've discovered the Halbach array motor/generator from the Raytheon division LaunchPoint Technology and just recently a week ago I've found this patent related to the use of a Tesla Turbine in combination with the requisite generator for charging the battery bank of an EV and this without the need to recharge the EV on a daily basis... Here's the related patent number GB2488394A which will solve the actual range limit for all actual electric vehicles on the market including all the Tesla Models.

Posted by vlad on Friday, October 09, 2015 @ 23:51:39 EDT (2963 reads)
(Read More... | 2492 bytes more | comments? | Score: 0)
Future Energy eNews - Sep 2015
Tom Valone writes: Here at IRI, we are noticing future trends in our society that underscore our programs. In the energy arena, the first National Energy Education Summit was held in Washington DC this year on January 26, 2015 with the second one this past June. The important outcome for those reading this Future Energy eNews is the post-Summit webinar on

October 5, 2015 at 3 PM

online sponsored by the Council for Energy Research and Education Leaders (CEREL). You can register online. Capacity is limited. Speaking of energy education, the Climate Reality Project has a nice slideshow (only 7 slides) on Top Solar Energy Myths worth sharing and Vimeo has a 2 minute video on Above and Beyond which is a new educational exhibit at the Air and Space Museum in DC that is exciting to watch. Lastly, in the space propulsion education area, how about five space missions that will blow your mind? The State of the Game - Deep Space Exploration from Gizmag offers in a very compelling, nine (9) minute, amazingly educational summary of 5 space missions, some of which we didn't even know existed, with great facts, photos, and graphics which also includes New Horizons, Rosetta, and Voyager 1 and 2 details worth sharing with every kid and adult you know.
Posted by vlad on Wednesday, September 30, 2015 @ 00:00:18 EDT (2414 reads)
(Read More... | 4139 bytes more | comments? | Score: 0)
Energy Department Releases Second Quadrennial Technology Review
Research Opportunities Highlighted in Report Lay Out Options for America's Clean Energy Future

WASHINGTON, D.C. – Today, the Energy Department released its second Quadrennial Technology Review (QTR), which examines the current status of clean energy technologies and identifies hundreds of clean energy research opportunities that could support the effort to modernize the power sector as a whole, while also helping Americans to power their homes, businesses, cars and trucks more efficiently. The report finds that emerging advanced energy technologies provide a rich set of options to address the nation's economic, security, and environmental challenges, but continued improvements in cost and performance are crucial to the large-scale deployment of these technologies.

Posted by vlad on Thursday, September 10, 2015 @ 23:29:51 EDT (2864 reads)
(Read More... | 4197 bytes more | comments? | Score: 0)
What Explains The Rise of Humans?
From IEET, Institute for Ethics & Emerging Technologies (The IEET is a nonprofit think tank which promotes ideas about how technological progress can increase freedom, happiness, and human flourishing in democratic societies.):

Seventy thousand years ago, our human ancestors were insignificant animals, just minding their own business in a corner of Africa with all the other animals. But now, few would disagree that humans dominate planet Earth; we've spread to every continent, and our actions determine the fate of other animals (and possibly Earth). How did we get from there to here? Historian Yuval Noah Harari suggests a surprising reason for the rise of humanity.

(Interesting presentation; thanks to Peter Gluck and his Ego Out for the tip).

Posted by vlad on Sunday, August 30, 2015 @ 15:37:11 EDT (3186 reads)
(Read More... | 1213 bytes more | 1 comment | Score: 0)
Posted by vlad on Sunday, August 30, 2015 @ 15:19:02 EDT (2244 reads)
(comments? | Score: 0)
Koen van Vlaenderen site:

My website is about the secret and the science of unlimited electric energy .

..

I am convinced there is a perfect technical solution for the problem of limited energy resources, already discovered long before WWII by dr. Nikola Tesla ...

This technical solution unlocks an unlimited electric energy source, but it is unknown for several reasons. We are missing something very important, something that is not well understood also from a scientific point of view. The internet presents many "free energy devices", and practically all of them are hoaxes. People are wasting their time or money on these hoaxes. A "free energy inventor" can always be on the payroll of the energy monopolists; his job role is to misguide you, such that the energy monopoly is not jeopardized. It is not my intention to show you 'how to build a Tesla generator' or 'how to build a free-energy generator or a perpetuum mobilae. I want to show you the underlying engineering principles and scientific background theory that explain and describe this forgotten and suppressed technology. This is about knowledge, not about blind faith.
Don't have an account yet? You can create one. As a registered user you have some advantages like theme manager, comments configuration and post comments with your name.
Sunday, February 22, 2015
·
Alternative News Project
Saturday, December 13, 2014
·
IRI Future Energy eNews - Dec 2014
Tuesday, September 23, 2014
·
Forbidden Energy proposal (Visioneering 2014 winner) lost the XPRIZE nomination
Sunday, August 17, 2014
·
Interview: Tom Brown of Borderland Research
Sunday, August 10, 2014
·
Clean Energy Inventions exhibit and Tesla Inventions Exhibition
Tuesday, July 29, 2014
·
The Dayside : The Federal Bureau of Physics
Sunday, July 27, 2014
·
IRI Future Energy eNews - July 2014
Sunday, July 20, 2014
·
Why support ZPEnergy and Xtreme Science Foundation? (Part 1)
Saturday, July 19, 2014
·
How free energy would destroy the planet
Monday, June 30, 2014
·
IRI Future Energy eNews - June 2014
·
Is speed of light SLOWER than we think?
Monday, May 26, 2014
·
IRI Future Energy eNews - May 2014
Sunday, May 18, 2014
·
Secret Space Program and Breakaway Civilization conference
Friday, May 02, 2014
·
IRI Future Energy eNews - Apr 2014
Sunday, March 23, 2014
·
We need more scientific mavericks
Monday, February 10, 2014
·
To Exploit or Explore, That is the Question
Wednesday, January 01, 2014
·
HAPPY NEW YEAR; 2014- YEAR OF THE SOLUTION(S)
Tuesday, November 26, 2013
·
IRI - Future Energy eNews -November 2013
Saturday, November 16, 2013
·
LENR, Cold Fusion: Executive summary for policy maker
Tuesday, October 29, 2013
·
IRI - Future Energy eNews - October 2013
Older Articles

Since the days of revelation, in fact, the same four corrupting errors have been made over and over again: submission to faulty and unworthy authority; submission to what it was customary to believe; submission to the prejudices of the mob; and worst of all, concealment of ignorance by false show of unheld knowledge, for no better reason than pride.

-- Roger Bacon