There are currently, 201 guest(s) and 3 member(s) that are online.

You are Anonymous user. You can register for free by clicking here
The Dayside : The Federal Bureau of Physics
By: Charles Day (Physicstoday): Since July 2013, the comic series FBP: Federal Bureau of Physics has been telling the story of Adam Hardy, whose job at the titular agency is to fix anomalies in the physics of reality.

When readers encounter Hardy for the first time, he's been summoned to the vicinity of a Los Angeles high school, where Earth's gravity has abruptly weakened and students are joyfully floating. To restore the gravitational field, Hardy and his FBP colleagues deploy a truck-sized device called a compaction and compression unit. The "C&C" mends the problem's source: a rupture in the spacetime membrane.
IRI Future Energy eNews - July 2014
Thomas Valone (IRI) writes: Greetings!

For the business portion of our editorial introduction, I'd like to share the link www.energycongress.com with everyone concerned about clean energy. It is the website for the upcoming World Energy Engineering Conference to be held here in DC on October 1, 2014. This year President Bill Clinton will be the keynote speaker. Another business news item for our European audience is the 3rd Carbon Dioxide Utilisation Summit to be held in Germany, October 22, 2014. It is intended to ultimately discover how to turn waste CO2 into profitable, commercially viable opportunities and the best ways to progress from pilot stage to full scale operational businesses. A few weeks ago, I was interviewed on the award-winning 21st Century Radio which is a progressive radio program that features environmental, energy, and health-related topics. My one-hour interview is free online for anyone to listen, which takes a second to connect.
Why support ZPEnergy and Xtreme Science Foundation? (Part 1)
Since we are asking your support to keep ZPEnergy.com alive and revive a project I proposed more than 7 years ago, The Xtreme Science Foundation, I decided to re-publish some of the posts from that time to refresh the memory of our "older" readers and bring it in focus to our new patrons. To my amazement, most of my statements from that time are still valid today! Makes me wonder, what would've happened if The Xtreme Science Foundation project succeeded seven years ago? ... would the world be different? ... for better or for worst?

I'll start with my responses to a New Energy Movement (NEM) study questionnaire: FRONTIER PHYSICS ALTERNATIVE ENERGY DEVELOPMENT QUESTIONNAIRE (June 2007):

How free energy would destroy the planet
From NaturalNews by Mike Adams: Real global warming could be unleashed by a hidden technology most people don't even know exists


(NaturalNews) Depending on whom you ask, so-called "free energy devices" are either a total hoax or a systematically suppressed technology that's being kept away from the public. There's a lot of interesting ground to cover on this subject of "over unity devices," but that's not the point of this article. Instead, let's look at an unintended side effect of free energy devices that even the free energy proponents don't usually realize exists.
Note:
You may not have noticed that we have a new survey; please vote and comment if you have something to add. Thank you. Vlad

IRI Future Energy eNews - June 2014
IN THIS ISSUE:

1) WARP DRIVE BY NASA MAKING INTERSTELLAR TRAVEL A REALITY
2) NAVY CONVERTING SEAWATER AS FUEL
3) MOLTEN SALT REACTOR EATS NUCLEAR WASTE
4) GERMANY SETS RECORD ON USE OF SOLAR ENERGY
5) EXOTIC PHYSICS USED IN NEW ULTRA EFFICIENT SOLAR CELL


Is speed of light SLOWER than we think?
Einstein claimed speed of light in a vacuum is 186,282 miles per second. But James Franson from Maryland University believes it is slower than this. In 1987, light particles of a supernova arrived 4.7 hours later than expected. Dr James Franson suggests this may be because of 'vacuum polarisation'. This, he claims, had a gradual, but significant, impact on speed of photons. If he is correct, it means scientists have to recalculate everything from our distance to the sun to some of the most distant objects in other galaxies.
IRI Future Energy eNews - May 2014
Greetings!


For those looking for cutting edge Tesla technology with live demonstrations, IRI endorses the upcoming ExtraOrdinary Technology Conference, July 30-August 3, 2014 in Albuquerque NM since several former COFE speakers will be there this year. The 16-page Conference Program is now online.
Secret Space Program and Breakaway Civilization conference
"ZERO POINT ENERGY IS THE POWER SOURCE BEHIND THE SECRET SPACE PROGRAM." - Mark McCandlish


After a successful 2011 conference in Amsterdam, The Netherlands, GlobalBEM now brings their conference to San Mateo, California, June 28th-29th. From the Intro:

Is there a shadow and secret space program?

Join us as we present a carefully selected group of speakers gathered to ask some serious questions about the "deep state" and what is really happening in the world and beyond. We expose the most powerful invisible trends behind global geopolitical and financial trends.


IRI Future Energy eNews - Apr 2014
Greetings!

This month we are happy to announce the release of the NEW and improved EM Pulser! It is an improved version with a stronger magnetic field pulse coil and rechargeable battery, designed by the late medical doctor Glen Gordon. EM-Pulser still has the nanosecond rise time based on an impressive NASA study. As an accompanied DVD lecture of his indicates, the fast magnetic pulse stimulates the heat shock protein 70 (HSP 70) which is a chaperone protein able to repair inflammation on site very quickly. His list of recommended applications accompanies each device we sell and several of his articles are included in the hefty User Manual. We also offer a thirty day money back and one year warranty as well.
We need more scientific mavericks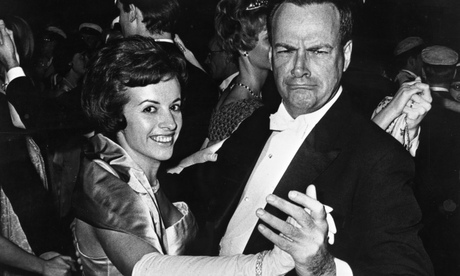 "Gotta love this letter published in the guardian.com this week. It comes from a number of scientists throughout the world who are obviously frustrated with the barriers being thrown up around them — financial, antiquated procedures and techniques to name a few — and would like to see changes.

When you speak of scientific mavericks, you might look directly at Improbable Research's annual Ig Nobel awards which recognize the arguably leading edge of maverick scientific work." (Slashdot)

To Exploit or Explore, That is the Question
Explore or Exploit? A Generic Model and an Exactly Solvable Case
Thomas Gueudré, Alexander Dobrinevski, and Jean-Philippe Bouchaud
Phys. Rev. Lett. 112, 050602 (2014)
Published February 5, 2014

It's a common conundrum: should I stay put or go in search of greener pastures? The question comes up in career choices, animal foraging, and investment strategies. In Physical Review Letters, researchers have formulated a general model for comparing the exploitation of a known resource vs the exploration for potentially more advantageous resources. The model allows the calculation of an optimal migration rate that maximizes profit or growth.

Posted by vlad on Monday, February 10, 2014 @ 17:07:08 EST (4595 reads)
(Read More... | 1643 bytes more | comments? | Score: 0)
HAPPY NEW YEAR; 2014- YEAR OF THE SOLUTION(S)
Dr Peter Gluck writes (Ego Out blog): My dear Readers,

Very best wishes to you all for the year that has started today; 2014 will be more than interesting for New Energy. You will see and the history of Technology will mark the very start of a new energy era. There are only 82 days left till the Start.

2013 was a year of ordeal for me because I was focused on and captivated by LENR and what was sad to me, one of the most faithful cold fusionists, has lead to a kind of exercises in masochism. I have shared with you my discoveries which have almost forced me to depression. However, my ideas had very limited success, at least as measured by the written reaction to them. Recently I have asked more CF journals and sites, if they will publish a heretical paper as my one saying that everything I knew about CF was not true. I got no answers at all.

Posted by vlad on Wednesday, January 01, 2014 @ 19:27:54 EST (5305 reads)
(Read More... | 2365 bytes more | 2 comments | Score: 0)
Posted by vlad on Tuesday, November 26, 2013 @ 21:31:04 EST (4728 reads)
(Read More... | 7973 bytes more | 1 comment | Score: 0)
Posted by vlad on Saturday, November 16, 2013 @ 15:53:37 EST (4512 reads)
(Read More... | 4893 bytes more | 1 comment | Score: 5)
IRI - Future Energy eNews - October 2013
Thomas Valone (IRI) writes: Greetings!

It has been an exciting month for us since I flew out to Boulder CO (see Story #1) to present at the Global Breakthrough Energy Movement conference for the first time. The organizers were dedicated to facilitating the promotion of "free energy" with as much scientific information as possible. Even Professor Garret Moddel from the University of Colorado gratiously presented his views on "quantum engineering device technology" and Russ Gries appeared in person to promote his replication of a single-piston Papp engine exploding repeatedly with a noble gas mixture.

Posted by vlad on Tuesday, October 29, 2013 @ 09:40:54 EDT (4732 reads)
(Read More... | 8725 bytes more | 1 comment | Score: 0)
Don't have an account yet? You can create one. As a registered user you have some advantages like theme manager, comments configuration and post comments with your name.
Wednesday, September 25, 2013
·
Rossi's eCat technology threatened by the Bilderberg Club
Tuesday, September 24, 2013
·
IRI - Future Energy eNews - September 2013
Friday, September 06, 2013
·
Vortex energy entering other dimensions
Monday, August 05, 2013
·
BIGGER, BOULDER, BETTER
Tuesday, July 23, 2013
·
Future Energy eNews - July 2013
Thursday, July 11, 2013
·
The Science of Oneness
·
Ken Shoulders passed away at 86; rest in peace Ken!
Monday, June 24, 2013
·
Future Energy eNews - June 2013
Saturday, June 08, 2013
·
A VETERAN'S VOICE
Saturday, May 25, 2013
·
Money & Life - Full Film
Friday, April 12, 2013
·
Something from Nothing Revisited
Friday, February 22, 2013
·
Carver Mead: 'A bunch of big egos' are strangling science
Sunday, February 03, 2013
·
Energy Secretary Steven Chu resigns
Tuesday, January 01, 2013
·
NASA Johnson Style (Gangnam Style Parody)
Sunday, November 18, 2012
·
THRIVE Update & Plan for 2013; Solutions Hub
Friday, November 09, 2012
·
Breakthrough Energy Conference Live Stream
Sunday, September 30, 2012
·
IRI - Future Energy eNews, Sep 2012
Saturday, September 15, 2012
·
Welcome to New Energy Times 3.0!
Thursday, August 30, 2012
·
Hal Fox Dies
Sunday, August 26, 2012
·
IRI - Future Energy eNews, August 2012
Older Articles

The great aim of education is not knowledge but action.

-- Herbert Spencer