There are currently, 106 guest(s) and 0 member(s) that are online.

You are Anonymous user. You can register for free by clicking here
Open Letter to Professor Michio Kaku
This is a letter sent (2009) to Michio Kaku by Robert W. Koontz, Ph.D., Experimental Nuclear Physicist (from his site: http://www.doctorkoontz.com/): Open Letter to Professor Michio Kaku: "You Could Be Sued for Millions and Ridiculed for Centuries"

Dear Dr. Kaku:

This open letter relates to your disparagement of energy-producing devices which at this juncture in time are demonstrably critical to our nation's survival. And I write this letter as a Ph.D. experimental nuclear physicist with qualifications that I believe allow me to speak to the subject in question, namely production of energy using nonconventional means.

I ask that you read this letter carefully and ask that you not dismiss it out of hand in the manner of many of our country's physicists.
Posted by vlad on Wednesday, February 15, 2017 @ 18:24:30 EST (584 reads)
(Read More... | 10467 bytes more | 1 comment | Score: 0)
Rick Friedrich R-Charge Scam
Via energeticforum.com: This just came up in Google when looking for some EnergenX links: https://rickfriedrich.wordpress.com

Read the blog - In the early to mid 2000's, Rick Friedrich proposed a business deal to EnergenX, Inc., a company headed up by a world famous electrical engineer, John Bedini. Rick Friedrich's desire was to private label battery chargers and rejuvenators built by John Bedini's company. Rick Friedrich's company name was Renaissance Charge or R-Charge for short.

Rick Friedrich signed a non-disclosure agreement with EnergenX and promised to respect the confidentiality of John Bedini's proprietary information that went into the chargers. This intellectual property was the sole property of John Bedini and EnergenX.
Posted by vlad on Monday, February 13, 2017 @ 17:11:40 EST (460 reads)
(Read More... | 4641 bytes more | 1 comment | Score: 0)
The Etheric Origins of Gravity, Electricity, and Magnetism
From montalk.net/Research Notes: There is a beautiful unity underlying gravity, electricity, and magnetism. This unity may be expressed mathematically, but here it will be shown visually because doing so allows a quicker and more direct understanding of the geometric reality often obscured by mathematical abstraction.

These diagrams show how electric, magnetic, gravitational, and potential fields all arise from various kinds of distortions in a single field called the scalar superpotential. This field is also know as the ether, or the medium in which everything physical exists.

The term "scalar" just means that each coordinate in the field is associated with a single measurement value. The way this value varies over space and time determines what kind of secondary field arises from the superpotential. The unit of measurement is the Weber, which is a unit of pure magnetic flux.

Posted by vlad on Thursday, February 09, 2017 @ 17:56:10 EST (558 reads)
(Read More... | 3183 bytes more | comments? | Score: 4)
Industrial Heat Expands LENR Research, Boeing Rossi Connection Claimed
Via http://energycatalyzer3.com/: Industrial Heat LLC is involved in at least 12 low energy nuclear reactions (LENR) research efforts. Nor is the Raleigh, North Carolina, – based company letting its ongoing lawsuit with ecat inventor Andrea Rossi slow it down.

Industrial Heat has intensified investment in six processes; and scaled back its' involvement in another six, owner Tom Darden said in an interview with The Triangle Business Journal. The Journal claimed that research in LENR is still going on at Raleigh's Triangle Industrial Park.

Unfortunately none of the LENR companies or processes that Darden mentioned were identified. Darden, the CEO of hedge fund, Cherokee Investment Partners, said he feels increasingly good about cold fusion research.
Posted by vlad on Thursday, February 09, 2017 @ 16:22:01 EST (1510 reads)
(Read More... | 3630 bytes more | comments? | Score: 5)
Scientists have confirmed a brand new form of matter: time crystals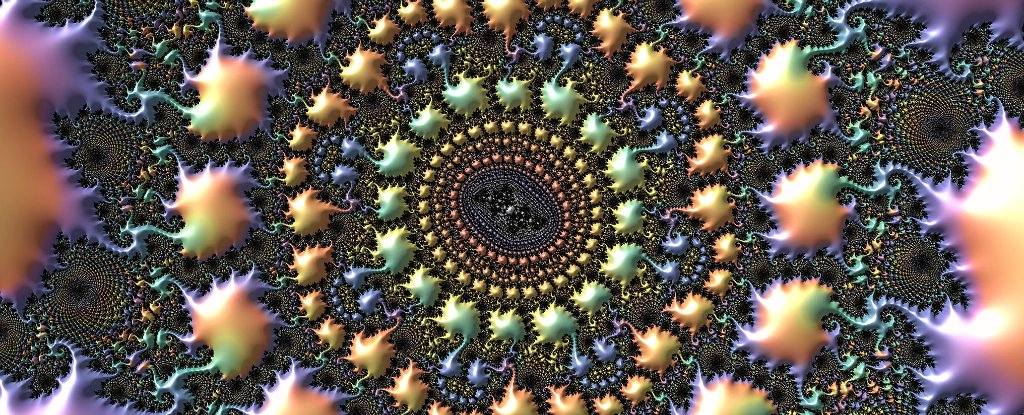 Posted by vlad on Saturday, January 28, 2017 @ 15:06:05 EST (766 reads)
(Read More... | 2620 bytes more | 1 comment | Score: 0)
Compressed Orbits and the Secret Behind E = mc²
FDT writes: Input energy is required in order to produce an electron-positron pair from the vacuum.

This might suggest that these particles are being rescued from a low energy level, and that as such there is not very much actual energy being stored in the bound state.

This view changes when we examine how an electron and a positron could possibly be bonded together in a stable lattice in the first place.

This article introduces the very important distinction between a compressed orbit and an uncompressed orbit, and it is suggested that the background inertial and luminiferous medium is a store of centrifugal potential energy.
Posted by vlad on Saturday, January 28, 2017 @ 14:47:58 EST (624 reads)
(Read More... | 902 bytes more | comments? | Score: 5)
Physicists have found a metal that conducts electricity but not heat
Anonymous writes: by FIONA MACDONALD (sciencealert.com), 28 JAN 2017/ Defying one of the most fundamental laws of conductors.

Researchers have identified a metal that conducts electricity without conducting heat - an incredibly useful property that defies our current understanding of how conductors work.

The metal contradicts something called the Wiedemann-Franz Law, which basically states that good conductors of electricity will also be proportionally good conductors of heat, which is why things like motors and appliances get so hot when you use them regularly.
Posted by vlad on Saturday, January 28, 2017 @ 14:36:54 EST (656 reads)
(Read More... | 2214 bytes more | comments? | Score: 0)
$20 Million+ XPrize for Abundant Clean Energy Technologies
Via e-catworld.com: Announcing the Development of $20 Million+ XPrize for Abundant Clean Energy Technologies (David Niebauer)

The future of humanity requires a new primary energy generation technology that is clean, abundant, safe, and affordable. Renewables such as solar PV and wind do not provide the energy density or reliability necessary for a true energy transformation. We have relied on the oldest technology known to man – the burning of fossil fuels – for far too long. It is time to aggressively expand our search.

I am convinced that we are on the cusp of uncovering new primary sources of energy that will radically transform our world. I am on a mission to discover and promote these new technologies. Together with my partners, I have executed an agreement with the X-Prize Foundation to develop a Prize to stimulate innovation, investment and public awareness.



The John Searl Story- Searl Effect Generator (video)
Short documentary about the SEG; Searl Effect Generator, free energy technology. SEG can also produces an antigravity effect.


Some people falsely claim that the SEG, if it really would function as claimed, would break the Laws of Physics and so it's a hoax, but SEG is NOT an ISOLATED SYSTEM, but extracts the energy from the Ether (Zero Point Radiation), meaning SEG does not consume the materials in it at all, so do not break the known laws of physics, not even the theory.
Posted by vlad on Thursday, January 19, 2017 @ 23:13:43 EST (1025 reads)
(Read More... | 1815 bytes more | comments? | Score: 5)
Berkeley Clean Technology Company Announces Breakthrough for LENR Power Devices
Berkeley, CA (PRWEB) January 05, 2017: Berkeley Clean Technology Company Announces Breakthrough for LENR Power Devices

Controllable-on-Demand, Reproducible, Transportable, Scalable LENR Validated in Third-Party Tests of Brillouin Energy's most advanced Isoperibolic Hydrogen Hot Tube™ LENR Reactor

Researchers at SRI International are reporting that they have successfully replicated "over unity" amounts of thermal energy (heat) for Brillouin Energy Corporation's most advanced Isoperibolic ("IPB") Hydrogen Hot Tube™ (HHT™) reactor test systems based on controlled low energy nuclear reactions ("LENR"). Researchers at SRI conducted a series of third-party tests of Brillouin Energy's IPB HHT™ LENR reactor test systems from March to December 2016.

Posted by vlad on Thursday, January 05, 2017 @ 16:26:31 EST (1588 reads)
(Read More... | 1796 bytes more | comments? | Score: 0)
Invention Secrecy Activity in 2016
From the FAS site - Project on Government Secrecy

Invention Secrecy Activity (as reported by the Patent & Trademark Office)

The Invention Secrecy Act of 1951 requires the government to impose "secrecy orders" on certain patent applications that contain sensitive information, thereby restricting disclosure of the invention and withholding the grant of a patent. Remarkably, this requirement can be imposed even when the application is generated and entirely owned by a private individual or company without government sponsorship or support.

There are several types of secrecy orders which range in severity from simple prohibitions on export (but allowing other disclosure for legitimate business purposes) up to classification, requiring secure storage of the application and prohibition of all disclosure.

At the end of fiscal year 2016, there were 5,680 secrecy orders in effect.

5 Scientific Myths You Probably Believe About The Universe
by Ethan Siegel, Contributor Forbes.com: The Universe is a vast, mysterious place, encompassing everything we've ever known, observed or could ever hope to come into contact with. For millennia, a look up at the sky -- our window into the cosmos beyond our world -- was met with wonder, awe, and a fascination with the unknown. Thanks to all the scientific advances made by civilizations across the globe, we now know that the points of light in the sky are stars, found grouped together in galaxies, which cluster together on the largest scales, in a Universe that began with our Big Bang a finite amount of time ago: 13.8 billion years. Yet knowing that doesn't mean we know everything. In fact, knowing some physics opens the door for some really large misconceptions, some of which afflict even professional scientists. They include...

1.) If the Universe is 13.8 billion years old, then we shouldn't be able to see objects 46 billion light years away.

Posted by vlad on Tuesday, December 20, 2016 @ 17:27:02 EST (1291 reads)
(Read More... | 1590 bytes more | comments? | Score: 0)
Bill Gates Launches $1 Billion Breakthrough Energy Investment Fund
Via Forbes.com: by Kerry A. Dolan (Forbes Staff): Billionaire philanthropist and investor Bill Gates is launching a $1 billion fund, called Breakthrough Energy Ventures, to invest in new forms of clean energy. Gates has gathered a group of like-minded investors, including Silicon Valley venture capitalists John Doerr and Vinod Khosla and former hedge manager John Arnold, to join him in the fund.

In a post on his Gates Notes blog, Gates said the fund will invest in "scientific breakthroughs that have the potential to deliver cheap and reliable clean energy to the world."

"We need affordable and reliable energy that doesn't emit greenhouse gas to power the future—and to get it, we need a different model for investing in good ideas and moving them from the lab to the market," Gates said in his post.


Note: "Anything that leads to cheap, clean, reliable energy we're open-minded to", says Gates. If indeed "anything" is on the table, to avoid wasting much of that billion on "marginal" impact technologies (many with strong lobby from vested interest trying to "drag" the status-quo that keeps them in control), I would suggest Mr. Gates to start by setting up a not-for-profit organization with the only mission to to carry out independent, objective, unbiased and widely accepted scientific validation of "private research" in the field of new energy technologies -- research that the present scientific community and media would otherwise consider an unacceptable departure from the conventional thinking. I have proposed the Extreme Science Foundation (XSF) in 2008, and it may still provide some good ideas to Mr. Gates. Please see my Note (and links) here (the Breakthrough Energy Coalition announcement last year). [Vlad]
Posted by vlad on Monday, December 12, 2016 @ 18:29:43 EST (1526 reads)
(Read More... | 3427 bytes more | 1 comment | Score: 0)
VOLATILE VACUUMS (25 years ago)
Published in omni magazine (Feb 1991) by Owen Davies: Probing the boundaries of physics, a trio of mavericks is tapping the hotbed of force found in a vacuum

Imagine a world in which endless, non-polluting, and virtually free energy powers our cities, cars, and homes. Envision laptop computers more powerful than today's largest, most sophisticated mainframes, and tiny X-ray machines that cam enter the body and kill tumors without harming surrounding cells.

All this and more may be possible within the next ten years, according to physicist Hal Puthoff, currently with the Institute for Advanced studies at Austin, Texas. The source of these marvels? Something Puthoff calls zero point energy--the abundant power that he says can be found in the vacuum of space. Puthoff's articles on the subject have been published in the prestigious Physical Review. And he has attracted heavy-hitting business associates, including Ken Shoulders, the man credited with developing much of the technology for microcircuits, as well as super-rich Texas entrepreneur Bill Church. Rumor has it that their new company, Jupiter Technology, may soon try to manufacture zero point energy machines. There's more: Zero point energy could be the Rosetta stone of physics, explaining everything from gravity to atoms, the origin of the cosmos itself.

Posted by vlad on Sunday, December 11, 2016 @ 00:26:55 EST (1729 reads)
(Read More... | 17355 bytes more | 1 comment | Score: 4)
C&En News Fails to Address Errors in Reporter's "Cold Fusion" article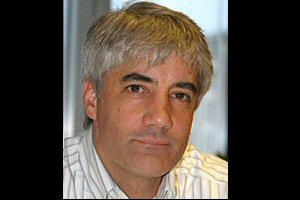 By Steven B. Krivit (New Energy Times): On Nov. 7, 2016, Chemical & Engineering News, the magazine of the American Chemical Society, published a deeply flawed cover story by Stephen Ritter about low-energy nuclear reactions (LENR). The article contained four major errors.

The same day, I sent a letter to Bibiana Campos-Seijo, the editor-in-chief of C&EN. The magazine's word-count limitation policy on letters to the editor permitted me to address only one error. Campos-Seijo published my letter on Nov. 28.
Don't have an account yet? You can create one. As a registered user you have some advantages like theme manager, comments configuration and post comments with your name.
Friday, December 02, 2016
·
'Diamond-age' of power generation as nuclear batteries developed
·
5 Incredible Suppressed Inventions Video
Thursday, November 24, 2016
·
SPACE IS NOT EMPTY: WHAT THE WHOLE WORLD SHOULD KNOW ABOUT "THE QUANTUM VACUUM"
Monday, November 14, 2016
·
Steorn Liquidates
Sunday, November 13, 2016
·
New Energy Technologies: What Can We Believe?
·
Prominent Scientists React to Trump's Win
Thursday, November 10, 2016
·
New subatomic structure?
Monday, November 07, 2016
·
R.I.P. John Bedini
Saturday, November 05, 2016
·
The Institute for Venture Science (IVS)
Thursday, November 03, 2016
·
BRILLIANT LIGHT POWER'S OCTOBER 26, 2016 INDUSTRY DAY
Tuesday, October 18, 2016
·
Maxwell's Hole - An exceptionally elegant "Theory of Everything"
Monday, October 10, 2016
·
Wikileaks' Podesta Email Mentions "Zero-Point Energy"
Monday, October 03, 2016
·
Princeton Plasma Physics Laboratory reactor fails
Friday, September 30, 2016
·
Supercapacitor Breakthrough for Better Energy Storage
Sunday, September 25, 2016
·
The Energy 2.0 Society/ LENR 101
Saturday, September 10, 2016
·
A Cure for Global Crisis
Monday, September 05, 2016
·
I think therefore I am
Saturday, September 03, 2016
·
NASA'S EMDRIVE THRUSTER JUST TOOK AN IMPORTANT LEAP FORWARD
Sunday, August 21, 2016
·
Whatever happened to Nitinol?
Saturday, August 20, 2016
·
NEW SCIENCES FOR A NEW ERA
Older Articles

Obstacles are those fearful things you see when you take your eyes off the goal.

-- Henry Ford