There are currently, 217 guest(s) and 0 member(s) that are online.

You are Anonymous user. You can register for free by clicking here
Power-plant scale Free Energy...
DMB writes: In this submission, we address the possibility of using tandem synchronous machines in a stabilized slipped-pole condition as a free energy prime mover for driving a third synchronous generator feeding the grid.

When I was an electrical engineering student in machines class, one of the students asked, "What happens when a synchronous machine slips a pole?" The answer was something like, "large torque pulsations occur, huge transients flow, and breakers trip..."

This was clearly an unstable slipped-pole condition whereas this document claims to investigate a stabilized slipped-pole condition. The questions arise "How do we achieve that, and what does it look like?"
Can Pythagoras's Theorem Hold in Two, Four, or Seven Dimensional Space?
FDT writes: In order to better understand the physical structure of space, it is important to first of all establish that space is a three dimensional construction. We can have rotation in a two dimensional plane, with the rotation axis in the third dimension. Pythagoras's theorem applies in three dimensional Euclidean space with the angles in the triangle being related to rotation. The question is, could Pythagoras's theorem hold in space of higher dimensions? The reason for the question is because it is freely used in the Minkowski four dimensional space-time continuum of Special Relativity. Pythagoras's theorem worked its way into the four dimensional Minkowski world simply through two successive applications of the ordinary three dimensional version. But does this then become a genuine four dimensional usage? In the linked article it is suggested that apart from in three dimensions, the only other possibility might be for Pythagoras's theorem to hold in seven dimensions.
Posted by vlad on Sunday, January 21, 2018 @ 14:19:42 EST (1053 reads)
(Read More... | 1607 bytes more | comments? | Score: 0)
Anonymous writes: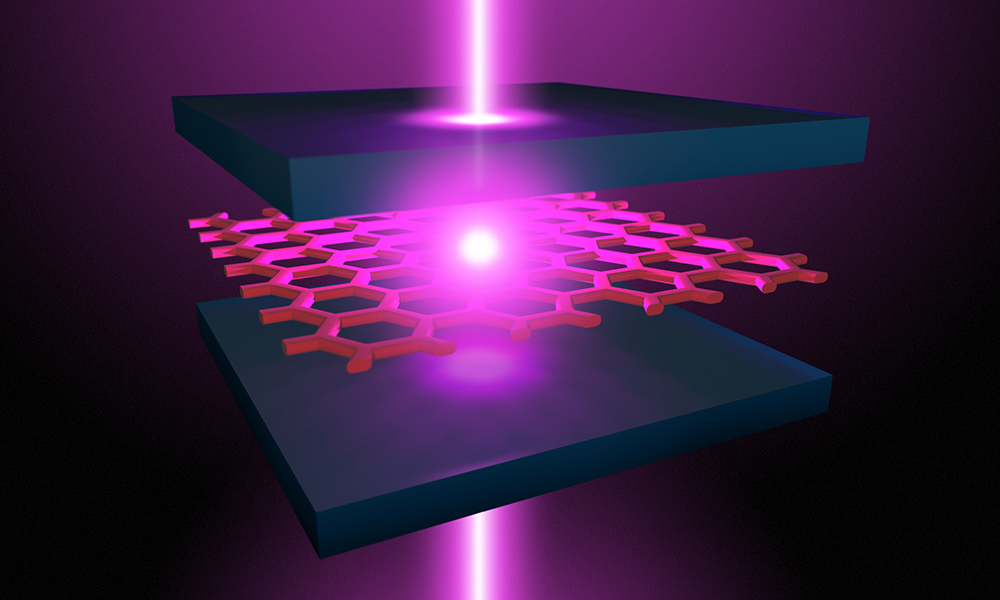 Physicists have created what they say is the first device that's capable of generating particles that behave as if they have negative mass.

The device generates a strange particle that's half-light/half-matter, and as if that isn't cool enough, it could also be the foundation for a new kind of laser that could operate on far less energy than current technologies.

In this optical microcavity, created by the lab of Nick Vamivakas, confined light interacts with an atomically thin semiconductor to create particles with negative mass. The device also presents "a way to generate laser light with an incrementally small amount of power," says Vamivakas, an associate professor of quantum optics and quantum physics at Rochester's Institute of Optics. (Illustration by Michael Osadciw/University of Rochester)

Posted by vlad on Monday, January 15, 2018 @ 20:13:24 EST (1146 reads)
(Read More... | 2214 bytes more | comments? | Score: 0)
A Gaping Oversight in the Theory Surrounding Black Holes
FDT writes: A black hole is a highly speculative concept deriving from the theoretical principle that a gravitational field could become so strong that the escape velocity would exceed the speed of light, in conjunction with the idea that light would be drawn towards gravitating bodies in the same manner as atomic and molecular matter. Despite the fact that the idea is commonly believed to follow from Einstein's General Theory of Relativity, it could just as easily have been speculated on the back of Newton's classical law of gravity. And what is invariably overlooked when discussing the subject of black holes, is the additional inverse cube law repulsive force which acts in planetary orbits in opposition to gravity, better known as the centrifugal force.
Posted by vlad on Wednesday, January 03, 2018 @ 16:59:08 EST (1355 reads)
(Read More... | 1770 bytes more | comments? | Score: 0)
The corruption of science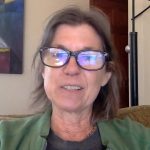 Fom BrasscheckTV: "You will agree, you will not question"

Science is a wonderful thing and has made a lot of the positive things in our life possible.

What happens when science and scientists are corrupted by politics and hysteria.

In every country run by madmen – Nazi Germany, Stalinist Russia, USA Today – science gets corrupted.

What does that mean?

Results are skewed to please the rulers. Scientists find the results they are paid and rewarded to find and "dissenters" are punished.

No checks and balances.
Posted by vlad on Tuesday, January 02, 2018 @ 17:35:23 EST (1418 reads)
(Read More... | 1038 bytes more | 1 comment | Score: 0)
Schrödinger: life feeds on negative entropy
Andrew Michrowski (PACE) writes: Please also view the various links for articulation of negentropy. Note also effects of radiofrequency on negative entropy of "charging" of water.


From: Association of Unconventional Science
Subject: Schrödinger: life feeds on negative entropy

… a living organism continually increases its entropy — or, as you may say, produces positive entropy — and thus tends to approach the dangerous state of maximum entropy, which is of death. It can only keep aloof from it, i.e. alive, by continually drawing from its environment negative entropy. What an organism feeds upon is negative entropy... the essential thing in metabolism is that the organism succeeds in freeing itself from all the entropy it cannot help producing while alive [Erwin Schrödinger, "What is Life?"]

Posted by vlad on Thursday, December 28, 2017 @ 12:53:23 EST (1934 reads)
(Read More... | 3357 bytes more | 1 comment | Score: 0)
Andrija Puharich on Nikola Tesla's Magnifying Transmitter, ZPE
Andrew Michrowski (P.A.C.E.) writes: Example from Nikola Tesla's successful magnifying transmitter - magnitude of zero-point energy - postulation with Planck's equation

We submit that the interaction between EMF activities and its derivation have been duly approached by Nikola Tesla with his magnifying transmitter, as is postulated in the attached presentation made to the Rt. Hon. Pierre E. Trudeau in July 1976 by the late Andrija [Henry K.] Puharich, physicist, and M.D., and one of the earliest micro technology experts, accompanied by the Hon. Senator Chesley W. Carter, on behalf of our learned society, while chair of the Canadian Senate Standing Committee on Health, Welfare and Science. Puharich was working on this submission with Nobelist Richard Feynman as well as other high-level physicists working with the United States Government for weeks prior to this executive-level presentation which was reviewed also by the Parliamentary Library researchers.

Posted by vlad on Saturday, December 09, 2017 @ 17:02:31 EST (2372 reads)
(Read More... | 12255 bytes more | 2 comments | Score: 0)
Tom Bearden Signature Edition "Energy from the Vacuum" book
Tony Craddock writes: One of the greatest unsung physics theoreticians and pioneers of our lifetime is Tom Bearden, and we continually field questions as to how he is, and what is he doing currently?

Tom will be 87 in December, and, due to declining health, he has now retired from being active in the free energy field. Instead he stays close to home in Huntsville, Alabama, where he is well cared for by family and friends.

As we approach the Holiday Season, you may be interested to know that we have a limited number of his seminal book "Energy from the Vacuum" that are personally signed by Tom. The unsigned book has been a worldwide best seller, and is now in its Third Printing, and the Signature Edition is Limited and a Collector's Item, likely to do nothing but appreciate in value as the years pass.

Posted by vlad on Saturday, December 02, 2017 @ 11:33:13 EST (2487 reads)
(Read More... | 2457 bytes more | comments? | Score: 0)
We never finish to discover new things about light
Anonymous writes: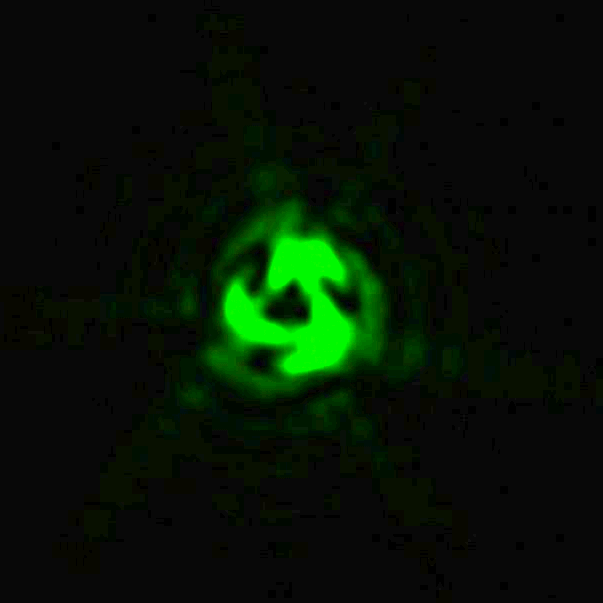 Via ScienceAlert.com: Harvard Scientists Have Unlocked Unexpected New States of Light.

Light is ubiquitous and vital, but also incredibly strange - and it's possible we'll never exhaust the opportunities to learn more about it.

Case in point: researchers at Harvard have developed a material that can generate and maintain completely new and more complex states of light.

The tool uses polarisation to generate structures such as swirling vortices, spirals, and corkscrews that not only help explore light's properties, but also have potential practical applications, such as high-powered imaging.

Posted by vlad on Monday, November 13, 2017 @ 13:46:10 EST (2675 reads)
(Read More... | 1773 bytes more | comments? | Score: 0)
Does light knows what do you expect?
Anonymous writes:
Reflecting light off satellite backs up Wheeler's quantum theory thought experiment

A team of researchers with Università degli Studi di Padova and the Matera Laser Ranging Observatory in Italy has conducted experiments that add credence to John Wheeler's quantum theory thought experiment. In their paper published on the open access site Science Advances, the group describes their experiment and what they believe it showed.

Posted by vlad on Thursday, October 26, 2017 @ 15:55:41 EDT (2408 reads)
(Read More... | 2769 bytes more | comments? | Score: 0)
Symmetric Electric Systems and the Energetic Exchange with the Quantum-Vacuum
For those who haven't seen yet this excellent animation and explanation: The documentary film "Symmetric Electric Systems and the Energetic Exchange with the Quantum-Vacuum" explains the interaction between the energy within the quantum-vacuum and the energy flow in an electric circuit. The animated film investigates following questions: Which role do the broken symmetries play in electric systems?
What has the quantum-vacuum to do with electricity?
How does an electric field emerge and how does it proceed through space?
How is a force assigned?
What is the input energy used for?
Where does the energy from the output come from?
Why are the observable energies conserved?
What is energy?
Posted by vlad on Wednesday, October 04, 2017 @ 17:24:47 EDT (2611 reads)
(Read More... | 7032 bytes more | 1 comment | Score: 5)
Inducing Multiple Reactions with a Single Photon
Via Physics.aps.org: Viewpoint: Inducing Multiple Reactions with a Single Photon


Figure 1: The potential energy surfaces of a simple energy-storage molecule are depicted in the bare case (top) and inside a cavity (bottom). In both situations, the molecule is excited by a photon from a long-lived metastable state into an excited state (left side). In the bare case, the molecule relaxes either to the ground state—releasing its stored energy with the emission of a photon (right side)—or back to the original metastable state. In the cavity, the probability of energy release is enhanced because of field-induced coupling to other molecules in the cavity. The resulting polaritonic "supermolecule" has a different excited-state surface, which allows a chain reaction of photon release in all of the molecules in the cavity.
Posted by vlad on Monday, October 02, 2017 @ 14:54:23 EDT (2215 reads)
(Read More... | 1462 bytes more | comments? | Score: 5)
Researchers discover when spaces are tight, nature loosens its laws
From Phys.org site: Just squeeze in—researchers discover when spaces are tight, nature loosens its laws

When packed into pore channels as narrow as a nanometer or less, ions will forgo their typical positive-negative alternating charge ordering. They will form a single (right) or double-file (left) line, many times queuing up next to ions of the same charge. Credit: Drexel University

It turns out that when they're in a hurry and space is limited, ions, like people, will find a way to cram in—even if that means defying nature's norms. Recently published research from an international team of scientists, including Drexel University's Yury Gogotsi, PhD, shows that the charged particles will actually forgo their "opposites attract" behavior, called Coulombic ordering, when confined in the tiny pores of a nanomaterial. This discovery could be a pivotal development for energy storage, water treatment and alternative energy production technologies, which all involve ions packing into nanoporous materials.

Posted by vlad on Sunday, October 01, 2017 @ 11:34:21 EDT (2157 reads)
(Read More... | 2463 bytes more | 1 comment | Score: 0)
The Double Helix and the DNA Antenna
FDT writes: The double helix is commonly associated with DNA, a complex biological molecule containing genetic codes which interestingly is shaped like a magnetic field line, suggesting that it may even act as an antenna. Establishing that a magnetic field line is shaped like a double helix involves a series of step by step observations beginning with Newton's first law of motion and its geometrical connection to centrifugal force. Centrifugal force is inverse cube law hence suggesting the presence of a dipole field which in turn suggests that space is densely packed with tiny dipole orbits.
Posted by vlad on Wednesday, September 20, 2017 @ 22:57:33 EDT (1881 reads)
(Read More... | 1309 bytes more | comments? | Score: 0)
Chinese astronomers reveal evidence of dynamical dark energy
LOS ANGELES, Sept. 11 (Xinhua) -- An international research team led by Chinese astronomers revealed an evidence of dynamical dark energy.

The discovery, recently published on Nature Astronomy, with a News & Views article written by a world expert on cosmology, found that the nature of dark energy may not be the cosmological constant introduced by Albert Einstein 100 years ago, which is crucial for the study of dark energy.

The new study was supported by the National Natural Science Foundation of China (NSFC), Chinese Academy of Sciences, and a Royal Society Newton Advanced Fellowship.

Revealing the nature of dark energy is one of key goals of modern sciences. The physical property of dark energy is represented by its Equation of State (EoS), which is the ratio of pressure and energy density of dark energy.
Posted by vlad on Wednesday, September 13, 2017 @ 09:57:24 EDT (2233 reads)
(Read More... | 2771 bytes more | comments? | Score: 0)
Don't have an account yet? You can create one. As a registered user you have some advantages like theme manager, comments configuration and post comments with your name.
Tuesday, August 29, 2017
·
Polarization Model of the Non-Homogeneous Physical Vacuum
Sunday, August 06, 2017
·
WTF is Zero Point Energy and How Could it Change the World?
Friday, August 04, 2017
·
Ground States and the Zero-Point Field
Monday, July 24, 2017
·
Quantum Anomaly revealed
Saturday, July 15, 2017
·
Fossil fuel addiction
Sunday, June 25, 2017
·
Magnetic nanoknots evoke Lord Kelvin's vortex theory of atoms
Friday, June 09, 2017
·
Neutrons zero in on the elusive magnetic Majorana fermion
·
3 Separate Experiments Report Signs of a Phenomenon Beyond The Standard Model
Tuesday, May 16, 2017
·
Solving one of nature's great puzzles
Sunday, May 07, 2017
·
The physics that tells us what the Universe is made of
Saturday, April 22, 2017
·
CERN Declares War On The Standard Model
Thursday, April 13, 2017
·
Maxwell Simmetry gone bye bye?
·
This Strange Light Particle Behaviour Challenges Our Understanding of Quantum Th
·
How did the proton get its spin?
Thursday, March 09, 2017
·
Newly discovered phenomenon accelerates electrons as they enter a viscous state
Saturday, March 04, 2017
·
Internal structure of proton is still a mystery
·
First Evidence That Superconductivity Can Be Left- or Right Handed
Thursday, March 02, 2017
·
Quality of Elsevier's Author Support
Saturday, January 28, 2017
·
Scientists have confirmed a brand new form of matter: time crystals
·
Compressed Orbits and the Secret Behind E = mc²
Older Articles

The great aim of education is not knowledge but action.

-- Herbert Spencer