There are currently, 108 guest(s) and 0 member(s) that are online.

You are Anonymous user. You can register for free by clicking here
Scientists have confirmed a brand new form of matter: time crystals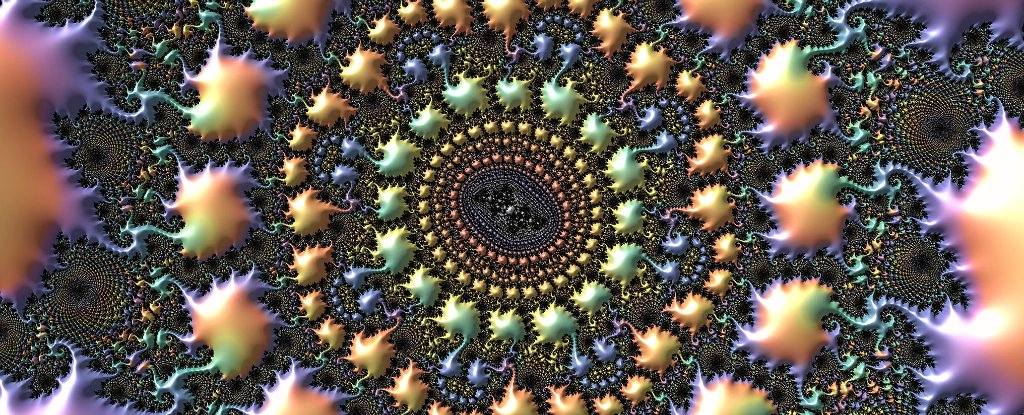 Posted by vlad on Saturday, January 28, 2017 @ 15:06:05 EST (766 reads)
(Read More... | 2620 bytes more | 1 comment | Score: 0)
Compressed Orbits and the Secret Behind E = mc²
FDT writes: Input energy is required in order to produce an electron-positron pair from the vacuum.

This might suggest that these particles are being rescued from a low energy level, and that as such there is not very much actual energy being stored in the bound state.

This view changes when we examine how an electron and a positron could possibly be bonded together in a stable lattice in the first place.

This article introduces the very important distinction between a compressed orbit and an uncompressed orbit, and it is suggested that the background inertial and luminiferous medium is a store of centrifugal potential energy.
Posted by vlad on Saturday, January 28, 2017 @ 14:47:58 EST (624 reads)
(Read More... | 902 bytes more | comments? | Score: 5)
Physicists have found a metal that conducts electricity but not heat
Anonymous writes: by FIONA MACDONALD (sciencealert.com), 28 JAN 2017/ Defying one of the most fundamental laws of conductors.

Researchers have identified a metal that conducts electricity without conducting heat - an incredibly useful property that defies our current understanding of how conductors work.

The metal contradicts something called the Wiedemann-Franz Law, which basically states that good conductors of electricity will also be proportionally good conductors of heat, which is why things like motors and appliances get so hot when you use them regularly.
Posted by vlad on Saturday, January 28, 2017 @ 14:36:54 EST (656 reads)
(Read More... | 2214 bytes more | comments? | Score: 0)
VOLATILE VACUUMS (25 years ago)
Published in omni magazine (Feb 1991) by Owen Davies: Probing the boundaries of physics, a trio of mavericks is tapping the hotbed of force found in a vacuum

Imagine a world in which endless, non-polluting, and virtually free energy powers our cities, cars, and homes. Envision laptop computers more powerful than today's largest, most sophisticated mainframes, and tiny X-ray machines that cam enter the body and kill tumors without harming surrounding cells.

All this and more may be possible within the next ten years, according to physicist Hal Puthoff, currently with the Institute for Advanced studies at Austin, Texas. The source of these marvels? Something Puthoff calls zero point energy--the abundant power that he says can be found in the vacuum of space. Puthoff's articles on the subject have been published in the prestigious Physical Review. And he has attracted heavy-hitting business associates, including Ken Shoulders, the man credited with developing much of the technology for microcircuits, as well as super-rich Texas entrepreneur Bill Church. Rumor has it that their new company, Jupiter Technology, may soon try to manufacture zero point energy machines. There's more: Zero point energy could be the Rosetta stone of physics, explaining everything from gravity to atoms, the origin of the cosmos itself.

Posted by vlad on Sunday, December 11, 2016 @ 00:26:55 EST (1729 reads)
(Read More... | 17355 bytes more | 1 comment | Score: 4)
SPACE IS NOT EMPTY: WHAT THE WHOLE WORLD SHOULD KNOW ABOUT "THE QUANTUM VACUUM"
From WakingScience: ..."No point is more central than this, that space is not empty, it is the seat of the most violent physics" – John Wheeler

"Space is actually not empty and it's full of energy…The energy in space is not trivial there's a lot of it and we can actually calculate how much energy there is in that space and that reality might actually come out of it. Everything we see is actually emerging from that space." - Nassim Haramein ...

Watch TED presentation: The Connected Universe | Nassim Haramein | TEDxUCSD


Posted by vlad on Thursday, November 24, 2016 @ 20:44:17 EST (1694 reads)
(Read More... | 2332 bytes more | 2 comments | Score: 5)
Anonymous writes:
Physicists find more evidence that a new subatomic structure exists. The 'impossible' four-neutron particle (by Fiona MacDonald)


In February this year, Japanese researchers rocked the physics world when they claimed they'd finally confirmed the existence of a mysterious, and long-thought impossible 'four-neutron, no-proton' particle, known as a tetraneutron.

And now a study adds more evidence that they were right, showing that not only can the tetraneutron exist stably, but that it should look a whole lot like the particle that was observed by the Japanese team - taking us a step closer to confirming the existence of a new subatomic structure.

Posted by vlad on Thursday, November 10, 2016 @ 13:32:45 EST (1279 reads)
(Read More... | 2447 bytes more | comments? | Score: 0)
Maxwell's Hole - An exceptionally elegant "Theory of Everything"
Via Keelynet.com: In this article, we will make the mathematical case that there is a hole in Maxwell's equations which should not be there, given that we started with the same basic hypothesis as Maxwell did: A physical, fluid-like medium called "aether" exists.

Maxwell did not explicitly use this underlying hypothesis, but abstracted it away. This leads to a mathematically inconsistent model wherein, for example, units of measurements do not match in his definition for the electric potential field.


By correcting this obvious flaw in the model and extending it with a definition for the gravity field, we obtain a simple, elegant, complete and mathematically consistent "theory of everything" without "gauge freedom", the fundamental theoretical basis for Quantum Weirdness which we must therefore reject.
Posted by vlad on Wednesday, October 19, 2016 @ 00:16:43 EDT (1811 reads)
(Read More... | 2663 bytes more | 2 comments | Score: 1)
Princeton Plasma Physics Laboratory reactor fails
From Physics Today: Director forced to step down after Princeton Plasma Physics Laboratory reactor fails

The world's most powerful spherical tokamak will be off-line for a year while new magnets are built.

The director of the flagship US fusion research laboratory was forced to resign in the wake of a mishap that has caused an extended shutdown of one of the world's top fusion experiments. The failure two months ago of a magnet at the National Spherical Torus Experiment Upgrade (NSTX-U) is expected to take the machine out of commission for a year...

Posted by vlad on Monday, October 03, 2016 @ 15:09:22 EDT (1926 reads)
(Read More... | 3220 bytes more | 1 comment | Score: 4)
Supercapacitor Breakthrough for Better Energy Storage
Via KeelyNet.com: Research by a German team could aid the superconductor industry by improving capacitance by an order of magnitude compared to current approaches. The researchers identified the improvement when using a "hybrid mix" of potassium ferricyanide in aqueous media.

In a paper titled "High-Performance Hybrid Energy Storage with Potassium Ferricyanide Redox Electrolyte," the team from the Leibniz Institute for New Materials (INM) in Saarbrücken also described how they overcame current leakage with an ion-exchange membrane.

The team, led by Professor Volker Presser of INM's Energy Materials program division, found the hybrid medium had an energy capacity of 28.3 watt-hours per kilogram, or 11.4 watt-hours per liter.

Posted by vlad on Friday, September 30, 2016 @ 23:24:22 EDT (1549 reads)
(Read More... | 1860 bytes more | comments? | Score: 0)
From Michael Waters site Cureforglobalcrises.com: Crises/ We now face the greatest convergence of global crises in the history of our civilization. Each is synergistic and complex. The cascading consequences of these threats are beyond our current ability to address with current strategy, science, technology, resources or politics...

...Yet, from a new scientific perspective, both the cause and potential solution to the overwhelming complexity of these issues has become crystal clear. In fact, maybe it all comes down to correcting just two basic mistakes.

The Cause - The issues seem complex because several of our most basic assumptions in science are flawed. These misunderstandings have led to a predictable chain of events that have led us to this point. The greater the level of mainstream education, the more implausible that statement may seem, but that is also part of the problem. Science often involves defense of existing assumption rather than open minded exploration of the unknown. This is not a condemnation of science. It is simply the identification of a disease that has infected it.

Posted by vlad on Saturday, September 10, 2016 @ 18:07:33 EDT (1904 reads)
(Read More... | 2790 bytes more | comments? | Score: 5)
Electric Power from the Earth's Magnetic Field
Via Physics.Aps.Org : Focus: Electric Power from the Earth's Magnetic Field


A loophole in a result from classical electromagnetism could allow a simple device on the Earth's surface to generate a tiny electric current from the planet's magnetic field.

Tapping into Earth's rotation. Although the Earth's magnetic field is not aligned exactly with the planet's rotation axis, there is a component of the field that is symmetric about this axis. A proposed device interacting with this component would extract energy from the Earth's rotation to produce electric power.


Posted by vlad on Monday, August 08, 2016 @ 15:18:32 EDT (2470 reads)
(Read More... | 1315 bytes more | 1 comment | Score: 0)
Atomic bits despite zero-point energy?
From ScienceDaily.com: Atomic bits despite zero-point energy? Scientists explore novel ways of developing stable nanomagnets

Date: July 8, 2016/ Source: Forschungszentrum Juelich
Summary: Scientists have found out that zero-point energy plays an important role in the stability of nanomagnets. These are of great technical interest for the magnetic storage of data, but so far have never been sufficiently stable. Researchers are now pointing the way to making it possible to produce nanomagnets with low zero-point energy and thus a higher degree of stability.

Posted by vlad on Saturday, July 09, 2016 @ 23:39:11 EDT (2540 reads)
(Read More... | 2106 bytes more | comments? | Score: 5)
The Little Engine That Could
Via APS Physics: Researchers propose a stochastic heat engine that runs without an external control system.

A car engine is an everyday example of a heat engine—a device that turns thermal energy into mechanical work. Scaled down to microscopic sizes, however, these devices can harness work from otherwise unwanted random thermal motion. But such stochastic heat engines are typically nonautonomous because they rely on an external control system to operate. As a result, they consume more energy than the work they produce. Chiara Daraio and Marc Serra-Garcia from the Swiss Federal Institute of Technology (ETH), Zurich, and colleagues have now come up with a design for an autonomous, classical stochastic heat engine. The system could be an ideal toy model with which to study thermodynamics on the microscale.

Bizarre fourth state of water discovered
From Gizmag/Science: Bizarre fourth state of water discovered

A sample of beryl and an illustration that shows the strange shape water molecules take when found in the mineral's cage-like channels (Credit: ORNL/Jeff Scovil)

You already know that water can have three states of matter: solid, liquid and gas. But scientists at the Oak Ridge National Lab (ORNL) have discovered that when it's put under extreme pressure in small spaces, the life-giving liquid can exhibit a strange fourth state known as tunneling.
Exotic properties of unidimensional atoms' chain
Anonymous writes:
Scientists find surprising magnetic excitations in a metallic compound

In this bulk metallic compound, we unexpectedly found one-dimensional magnetic excitations that are typical of insulating materials whose main source of magnetism is the spin of its electrons," said physicist Igor Zaliznyak, who led the research at the U.S. Department of Energy's (DOE) Brookhaven National Laboratory. "Our new understanding of how spinons contribute to the magnetism of an orbital-dominated system could potentially lead to the development of technologies that make use of orbital magnetism—for example, quantum computing components such as magnetic data processing and storage devices.

Don't have an account yet? You can create one. As a registered user you have some advantages like theme manager, comments configuration and post comments with your name.
Saturday, May 28, 2016
·
Pilot-wave theory strikes back
Saturday, May 14, 2016
·
Energy in Space is Hiding in Plain View Disguised as Magnetic Vector Potential
Monday, April 11, 2016
·
Physicists discover flaws in superconductor theory
Friday, March 11, 2016
·
Puzzling Electrons behavior in new metamaterials
Friday, February 19, 2016
·
Gravitational waves detected for 1st time
Friday, January 29, 2016
·
Why a new physics theory could rewrite the textbooks
Wednesday, January 27, 2016
·
2016 celebration: 100 years of Ether's return by Einstein
Tuesday, January 26, 2016
·
Electric forces may bind nucleus
Monday, January 18, 2016
·
The innermost electrons of element 173...
Monday, January 11, 2016
·
Physical mechanism behind the quantum entanglement
·
How Current Loops and Solenoids Curve Space-time
Friday, January 01, 2016
·
The 1856 Weber-Kohlrausch Experiment and the Speed of Light
Tuesday, December 01, 2015
·
Vacuum Energy and Five Great Problems in Theoretical Physics
Sunday, November 22, 2015
·
Revealing the hidden connection between pi and Bohr's hydrogen model
Sunday, November 01, 2015
·
Moving mirrors make light from nothing
·
Research team claims to have directly sampled electric-field vacuum fluctuations
Friday, October 23, 2015
·
Nobel laureate foresees mind-expanding future of physics
Sunday, October 04, 2015
·
Femtosecond Lasers Allow Physicists to Directly Observe Zero-Point Energy
Wednesday, September 30, 2015
·
Is a Theory Needed Before We Exploit a New Phenomenon? (Doug Marker)
Thursday, September 17, 2015
·
A Universe from Nothing
Older Articles

Obstacles are those fearful things you see when you take your eyes off the goal.

-- Henry Ford