There are currently, 219 guest(s) and 0 member(s) that are online.

You are Anonymous user. You can register for free by clicking here
Unlocking Zero-Point Energy (Garret Moddel-YouTube)
From YourTube, Garret Model Channel: Experiments show that there is a real possibility that zero-point energy can be harvested to produce electrical power. Zero-point energy is the result of quantum fluctuations in materials and in the vacuum itself.



This video describes how the energy is harvested, the practical and scientific implications of this, and what the reaction of the scientific community has been so far.




(For some reason I can't figure out, YouTube is deleting about half the comments even though the settings are to accept all comments. Sorry!)
Rossi's Zero Point Energy Theory
Via e-catworld.com: Synopsis of Rossi's Zero Point Energy Theory
Here is an interesting question of question and answer from the Journal of Nuclear Physics today in which Andrea Rossi gives a little synopsis about where he believes the energy of the E-Cat comes from. The paper he refers to in his comment is long and complicated, and I think very difficult for most non-experts to understand, so it is helpful to a person like me to see his thinking in a shortened form.
------------------

Steven N. Karels (August 28, 2021 at 6:00 PM): Dear Andrea Rossi,

I am trying to understand your paper. My understanding suggests that the zero energy in space, as predicted and observed from Quantum Mechanics, is stored in the aggregate electron structures, which, in turn, yield the stored energy to the eCat-SKL when they randomize?

Posted by vlad on Monday, September 06, 2021 @ 22:56:22 GMT (2102 reads)
(Read More... | 6852 bytes more | 1 comment | Score: 0)
Ultra-thin lithium offers a solid platform for high-capacity batteries
Via NewAtlas.com:
Ultra-thin lithium offers a solid platform for high-capacity batteries
Scientists hope to leverage pure lithium metal to make next-gen batteries, and an advance from scientists in South Korea marks another step forward
Scientists in South Korea have made a breakthrough in battery research that could help us bust through a key bottleneck in energy storage. The team's advance overcomes a technical issue that has held back highly promising lithium-metal battery architecture and could pave the way for batteries with as much as 10 times the capacity of today's devices.

Submitted by Mark Goldes/
AESOP Institute
(The PDF file was just added to our Downloads section). The file contains the following articles:
- FASTER THAN LIGHT – Transcending Light Speed to Explore the Stars by Mark Goldes (2021)
- Ultra Dense Fusion, A Physics/Energy Magnum Opus by Russ George, (2017)
- Future interstellar rockets may use laser-induced annihilation reactions for relativistic drive by Leif Holmlid & Sindre Zeiner-Gundersen (2020)
- SpacePlanes, SpaceShips, StarShips, Superluminal Physics by Millennium Twain, (2021)
- The Evaporation of Common Sense by Ronald Bourgoin
Posted by vlad on Wednesday, May 05, 2021 @ 17:07:44 GMT (2176 reads)
(Read More... | 1887 bytes more | comments? | Score: 0)
How to Rewrite the Laws of Physics
Via
QuantaMagazine.org
:
How to Rewrite the Laws of Physics in the Language of Impossibility
by Philipp Ammon for Quanta Magazine

Chiara Marletto is trying to build a master theory — a set of ideas so fundamental that all other theories would spring from it. Her first step: Invoke the impossible.

Constructor theory grew out of work in quantum information theory. It aims to be broad enough to cover areas that can't be described in the traditional ways of thinking, such as the physics of life and the physics of information.

They say that in art, constraints lead to creativity. The same seems to be true of the universe. By placing limits on nature, the laws of physics squeeze out reality's most fantastical creations.

From CosmosMagazine.com: History: Einstein's mathematician/ by Jeff Glorfeld/ Overcame obstacles to become a towering mathematician.
Amalie Emmy Noether was born on 23 March 1882, in the Bavarian city of Erlangen.
Her father,
Max Noether
, was called "one of the finest mathematicians of the nineteenth century" by Leon Lederman and Christopher Hill in their book Symmetry and the Beautiful Universe, and she was to follow in his footsteps.
A
story
in journal Science News on 23 June 2018 carried the headline: "In her short life, mathematician Emmy Noether changed the face of physics"...
New result from LHCb experiment challenges leading theory in physics
From
UofCambridge-Research
:
UK particle physicists have today announced 'intriguing' results that potentially cannot be explained by the current laws of nature.
Results from the LHCb Collaboration at CERN suggests particles are not behaving the way they should according to the guiding theory of particle physics – suggesting gaps in our understanding of the Universe.
Physicists from the Universities of Cambridge, Bristol, and Imperial College London led the analysis of the data to produce this result, with funding from the Science and Technology Facilities Council. The result - which has not yet been peer-reviewed - was announced today at the Moriond Electroweak Physics conference and published as a preprint.

Posted by vlad on Thursday, March 25, 2021 @ 22:47:36 GMT (650 reads)
(Read More... | 2267 bytes more | comments? | Score: 0)
The 23rd International Conference on Condensed Matter Nuclear Science (ICCF-23)
Call for Papers - The 23rd International Conference on Condensed Matter Nuclear Science (ICCF-23)
Dear Colleagues and Friends,
The 23rd International Conference on Condensed Matter Nuclear Science (ICCF-23) will be held as a virtual conference, during June 9th-11th, 2021. The ICCF-23 website is now up at http://ikkem.com/iccf23/index.html
The Covid-19 pandemic which struck in 2020 has forced us to re-prioritize our lives and activities including conference activity. The International Advisory Committee (IAC) of the International Conference on Condensed Matter Nuclear Science has decided that the ICCF-23 could not be held entirely face-to-face. Considering recent conditions especially travel restrictions related to the Covid-19 pandemic, it is decided that the conference will be held online. We therefore warmly invite you to join the ICCF-23 online conference.
Posted by vlad on Sunday, January 31, 2021 @ 11:49:00 GMT (575 reads)
(Read More... | 2792 bytes more | comments? | Score: 0)
Science and technology of the Casimir effect
From
Physics Today
:
Science and technology of the Casimir effect
(extracts)
...

Repulsion, torque, and dynamical effects
...Those experimental and theoretical results are more than just demonstrations. They point to future work in which the Casimir force can be used to manipulate nanoscale objects. In MEMS devices, high surface-to-volume ratios often result in unwanted stiction that could be mitigated with a repulsive Casimir interaction. What's more, by producing attractive and repulsive forces and torque at the nanoscale, one can create, at least conceptually, a micro-tractor beam for moving quantum dots, nanowires, bacteria, viruses, and other minuscule objects...

Posted by vlad on Sunday, January 03, 2021 @ 14:45:15 GMT (801 reads)
(Read More... | 4738 bytes more | comments? | Score: 5)
Endless Creation Out of Nothing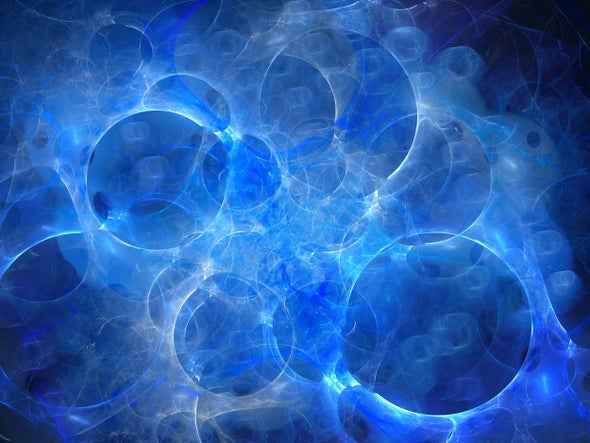 From
scientificamerican.com
:
Endless Creation Out of Nothing
-
Could our universe have been an experiment by an ancient civilization? /
By Avi Loeb on December 12, 2020
...But we can consider even more foundational questions. Since the atomists were wrong and emptiness is nowhere to be found, what was there before the big bang? Did our universe emerge from a vacuum fluctuation? These questions can only be answered within the framework of a predictive theory of quantum gravity that combines quantum mechanics and gravity, which we do not have as of yet. Until it is developed, we will not figure out our cosmic roots...
Posted by vlad on Friday, December 25, 2020 @ 18:14:36 GMT (713 reads)
(Read More... | 1892 bytes more | comments? | Score: 0)
The fundamental building blocks of the universe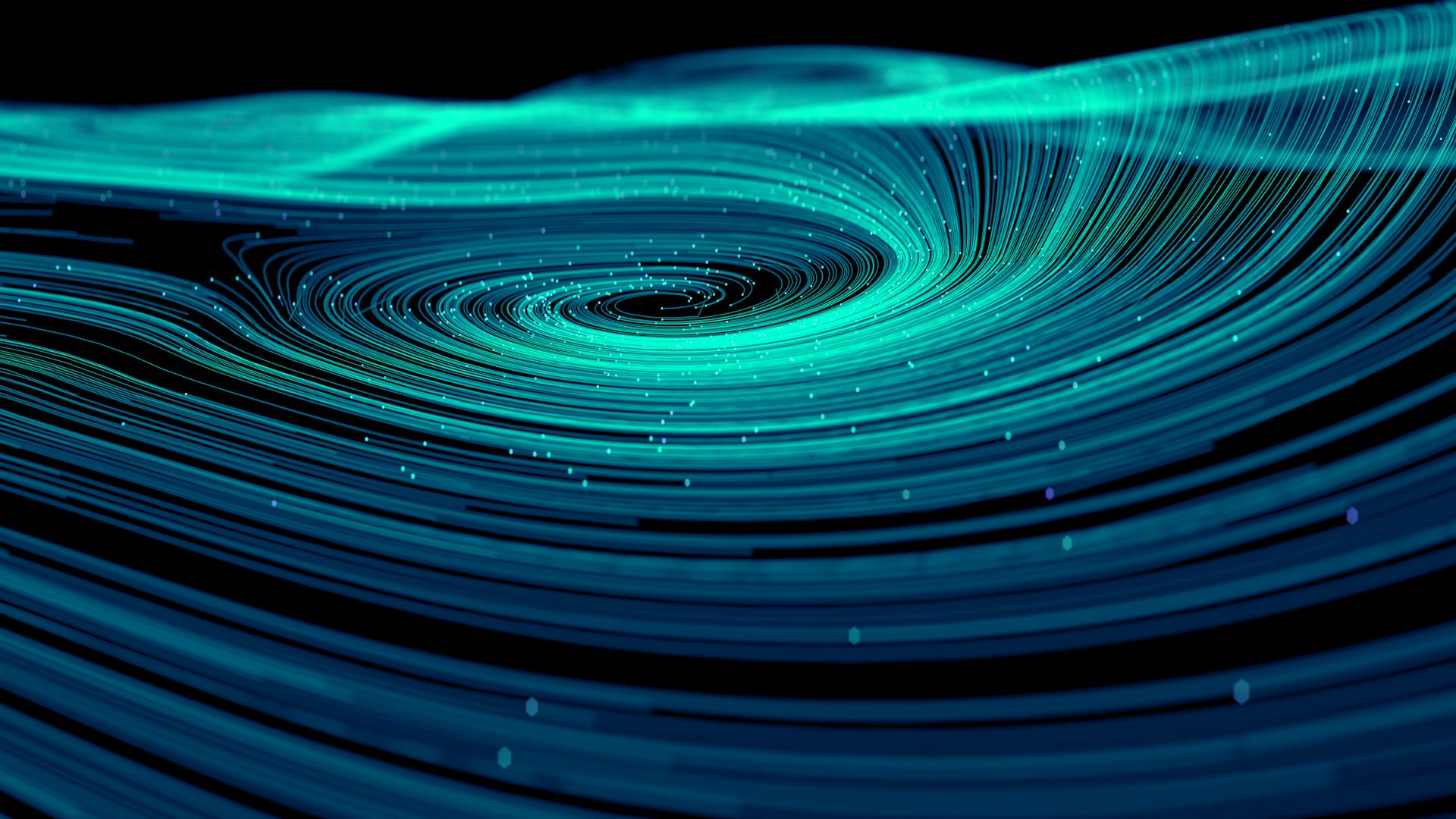 Via
The Conversation
:
Fragments of energy – not waves or particles – may be the fundamental building blocks of the universe
by
Larry M. Silverberg
(Professor of Mechanical and Aerospace Engineering, North Carolina State University)
Matter is what makes up the universe, but what makes up matter? This question has long been tricky for those who think about it – especially for the physicists. Reflecting recent trends in physics, my
colleague Jeffrey Eischen
and I
have described an updated way to think about matter. We propose that matter is not made of
particles
or
waves
, as was long thought, but – more fundamentally – that matter is made of
fragments of energy
...
Posted by vlad on Thursday, December 10, 2020 @ 16:02:40 GMT (1264 reads)
(Read More... | 4302 bytes more | 1 comment | Score: 5)
Vasant Corporation Provides Consulting Services on Spin-Wave Technology
Anonymous writes: Texas: The idea behind sharing this research about spin-wave technology is to create awareness of how the technology can be beneficial to the environment and to the global economy.

Spin wave technology is the sum of techniques, skills, methods, and processes for making use of the spin interactions among atomic particles that have an electric charge, the attribute of spin, and a magnetic dipole through their spin axes.

Since 1994, George Bugh has been researching the so-called "free energy" devices, also known as "over-unity" devices, to determine if any of these devices transferred energy from unknown sources, and if so to determine where the energy was coming from. The study includes the research of related devices with claimed anti-gravity effects. Bugh attempted to determine the validity of the claims, the commonality of characteristics, and how these devices could work. He concluded that a few devices could generate economically free energy. Bugh also concluded that there is a link between gravity and electromagnetism that can be exploited to generate antigravity or electrogravity effects.
Posted by vlad on Saturday, December 05, 2020 @ 12:06:24 GMT (1086 reads)
(Read More... | 4019 bytes more | comments? | Score: 0)
Via QuantaMagazine.org: Does Time Really Flow? New Clues Come From a Century-Old Approach to Math by Dave Whyte
The laws of physics imply that the passage of time is an illusion. To avoid this conclusion, we might have to rethink the reality of infinitely precise numbers. If numbers cannot have infinite strings of digits, then the future can never be perfectly preordained.
Strangely, although we feel as if we sweep through time on the knife-edge between the fixed past and the open future, that edge — the present — appears nowhere in the existing laws of physics.
In Albert Einstein's theory of relativity, for example, time is woven together with the three dimensions of space, forming a bendy, four-dimensional space-time continuum — a "block universe" encompassing the entire past, present and future.
Via New Energy Times: Omitting the ITER Input Power – Cardozo's Role/ by Steven B. Krivit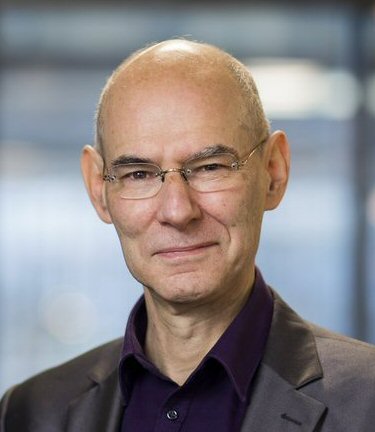 Promoters of the International Thermonuclear Experimental Reactor, ITER, have a long history of telling the public how much output power they should expect from this experimental reactor. At the same time, they have a long history of omitting the required input power. Perpetual-motion scams do the same thing, only with mechanical tricks...
ITER is not designed to produce electricity; nor is it designed to produce overall net power. It is designed specifically for a purely scientific outcome: a fusion plasma that produces thermal power at a rate 10 times greater than the rate of thermal power injected into the plasma.

Posted by vlad on Sunday, October 18, 2020 @ 15:46:11 GMT (1108 reads)
(Read More... | 1917 bytes more | comments? | Score: 0)
Don't have an account yet? You can create one. As a registered user you have some advantages like theme manager, comments configuration and post comments with your name.
Tuesday, August 18, 2020
·
Black silicon photodetector breaks the 100% efficiency limit
Thursday, July 02, 2020
·
Quantum fluctuations can jiggle objects on the human scale
Wednesday, July 01, 2020
·
New "whirling" state of matter discovered in an element of the periodic table
·
Objective evidence of defect of the QED's standard interpretation
Thursday, April 23, 2020
·
Path to the Fundamental Theory of Physics
Monday, April 20, 2020
·
Ask Ethan: What Is The 'Zero-Point Energy' Of Space?
Thursday, February 13, 2020
·
An Open Secret
Thursday, January 23, 2020
·
Harnessing the entire spectrum of sunlight
Wednesday, January 08, 2020
·
The Presence of Latent Potential Energy in Space is Exposed by Geometry Alone
Sunday, January 05, 2020
·
Strange Group of Quantum Particles Are Basically Immortal
Wednesday, January 01, 2020
·
Polarizable Vacuum; Spacetime Metric Engineering
Tuesday, October 22, 2019
·
Star Trek Technology Patents
Thursday, October 03, 2019
·
Quantum vacuum: Less than zero energy
Wednesday, September 11, 2019
·
SAFIRE Project 2019 Update
Tuesday, August 06, 2019
·
Focus: Light Seems to Pull Electrons Backward
Tuesday, July 30, 2019
·
Extraction of Zero-Point Energy from the Vacuum
Friday, July 26, 2019
·
Nassim Haramein talks unified physics with Dr. J!
Wednesday, July 03, 2019
·
Self-Torque: Physicists Discover New Property of Light
Thursday, June 27, 2019
·
Exotic Quantum States discovered in Double-Layer Graphene
Wednesday, June 26, 2019
·
New Exotic spiraling excitons found
Older Articles

If we are to survive, we must have ideas, vision, and courage.

-- Arthur M. Schlesinger Jr.