There are currently, 138 guest(s) and 0 member(s) that are online.

You are Anonymous user. You can register for free by clicking here
The Big Misconception About Electricity
These interesting and important videos for everybody who wants to better understand electricity, were posted one year ago by Derek Muller on his Veritasium YouTube channel.
The misconception is that electrons carry potential energy around a complete conducting loop, transferring their energy to the load. His original video is here:

Posted by vlad on Sunday, November 20, 2022 @ 18:58:39 GMT (521 reads)
(Read More... | 1303 bytes more | comments? | Score: 5)
The Speed of Light in Electric Current and in the Fabric of Space
FDT writes: While it's known that the speed of electric current signals in a conducting wire is very close to the speed of light, it is not generally known why these two phenomena, which appear to be quite distinct physically, should share a common speed. It seems though that the answer was already known in the 1930s, yet forgotten about after the war. The 1937 Encyclopaedia Britannica article, "Ether (in physics)", states, in relation to the speed of light,

"The most probable surmise or guess at present is that the ether is a perfectly incompressible continuous fluid, in a state of fine-grained vortex motion, circulating with that same enormous speed. For it has been partly, though as yet incompletely, shown that such a vortex fluid would transmit waves of the same general nature as light waves— i.e., periodic disturbances across the line of propagation—and would transmit them at a rate of the same order of magnitude as the vortex or circulation speed"
Posted by vlad on Friday, October 28, 2022 @ 15:42:57 GMT (1626 reads)
(Read More... | 1933 bytes more | comments? | Score: 0)
Quantum prediction comes true
Via
BigThink.com
:
70-year-old quantum prediction comes true, as something is created from nothing
In our common experience, you can't get something for nothing. In the quantum realm, something really can emerge from nothing.

Whoever said, "You can't get something from nothing" must never have learned quantum physics. As long as you have empty space — the ultimate in physical nothingness — simply manipulating it in the right way will inevitably cause something to emerge...

Posted by vlad on Saturday, September 24, 2022 @ 12:28:07 GMT (4004 reads)
(Read More... | 1671 bytes more | comments? | Score: 5)
US Government investing in "Cold Fusion" research
Anonymous writes:
U.S. Department of Energy Announces Up to $10 Million to Study Low-Energy Nuclear Reactions
ARPA-E Will Apply Scientific and Rigorous Approach to New Exploratory Topic Focused on Specific Type of Nuclear Energy
Press Release (Sep 13, 2022)
Press and General Inquiries:
202-287-5440
ARPA-E-Comms@hq.doe.gov

Posted by vlad on Saturday, September 24, 2022 @ 10:33:48 GMT (258 reads)
(Read More... | 2491 bytes more | comments? | Score: 5)
Geometric Unity - A Theory of Everything (Eric Weinstein)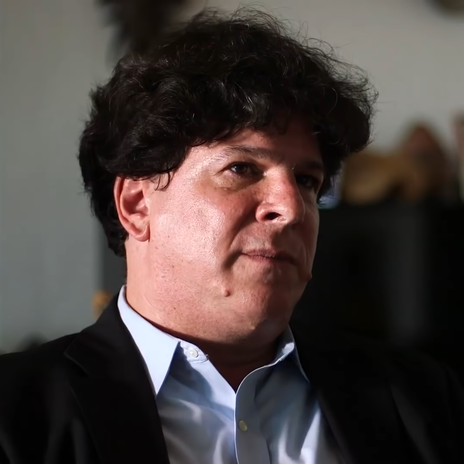 Eric Ross Weinstein is the managing director of Thiel Capital, Peter Thiel's investment firm, since 2015. He and his brother Bret Weinstein coined the term Intellectual Dark Web to refer to an informal group of pundits.

From Lex Fridman interview with Eric on You Tube: Eric Weinstein is a mathematician with a bold and piercing intelligence, unafraid to explore the biggest questions in the universe and shine a light on the darkest corners of our society. He is the host of The Portal podcast, a part of which, he recently released his 2013 Oxford lecture on his theory of Geometric Unity that is at the center of his lifelong efforts in arriving at a theory of everything that unifies the fundamental laws of physics.
On Self Sustaining Electromagnetic Structures
Very interesting postings (and comments) from the
e-catworld.com
LENR site. In the latest videos, Bob Greenyer (of the Martin Fleischmann Memorial Project) talks about his MagnetoToroElectric Clusters (MTEC) in light of a recently discovered classified research paper (from the former Soviet-era).
In the post "O-Day - Game 0-ver"/ Are you "READY" for a "NEW GAME"? (on his
Remote View Substack page
) Bob has posted this:
"They got 3 years to reveal 'O', a further 2 to come clean. As predicted, they went for scorched Earth. No more nonsense resource scarcity wars and military subjugation for profit, it's GAME 'O' VER… Are you 'READY' to 'LEVEL UP' humanity? Time for a 'NEW GAME'."
Puzzling Quantum Scenario Appears Not to Conserve Energy
Via
QuantaMagazine.org
:
Puzzling Quantum Scenario Appears Not to Conserve Energy
by
Kristina Armitage
/Quanta Magazine
The quantum paradox is akin to red light turning green.
The quantum physicists Sandu Popescu, Yakir Aharonov and Daniel Rohrlich have been troubled by the same scenario for three decades.
It started when they wrote about a surprising wave phenomenon called superoscillation in 1990. "We were never able to really tell what exactly was bothering us," said Popescu, a professor at the University of Bristol. "Since then, every year we come back and we see it from a different angle."
Posted by vlad on Wednesday, June 01, 2022 @ 13:59:01 GMT (5157 reads)
(Read More... | 2720 bytes more | comments? | Score: 5)
A world-first one-way superconductor
Via InterestingEngineering.com: A world-first one-way superconductor could make computers 400 times faster
by Chris Young





There is a "very real chance" this will "revolutionize centralized and supercomputing".




In a world-first, a team of researchers from TU Delft demonstrated a one-way superconductor with zero resistance that blocks any current coming in the opposite direction.

The discovery could enable massive energy savings while making computers up to 400 times faster, according to a report in SciTech Daily.
Extracting Zero Point Energy: Does it Violate the Second Law?
Via e-catworld: Video: "Extracting Zero Point Energy: Does it Violate the Second Law?" (Garret Moddel Reports Working ZPE Devices)




Here is a video of a presentation by Garret Moddel of the University of Colorado at Boulder. He was speaking at an online conference hosted by The UnLAB held Jan 18-22, 2022. The full meeting and talks can be accessed here:


https://unlab.us/advanced-propulsion-and-energy-2022/

Some of the key points and quotes from the video: He asks how much energy is available from the zero point energy field, and based on theoretical calculations based on Planck's constant he says that the current which is available from the photon flux of the background electromagnetic field is 1.7 GA (giga amps) per square meter.
The Lorentz Aether Theory
FDT writes:
There has always been a "Lorentz Aether Theory Party" whose members believe that Einstein's theories can be made right, simply by bringing back the aether. This can indeed be done, but only providing the aether in question corresponds in all important details to the sea of molecular vortices proposed by James Clerk Maxwell in 1861. Lorentz himself never proposed any physical structure for the aether that he had in mind. Ironically, he rejected Stokes' entrainment model on the grounds that it would cause vortices at the interface. Yet Lorentz seems to have ignored the fact that Maxwell's aether placed vortices at the centre of the electromagnetic wave propagation mechanism.

Posted by vlad on Friday, February 18, 2022 @ 13:25:01 GMT (2556 reads)
(Read More... | 1447 bytes more | comments? | Score: 0)
From
e-catworld.com
: Thanks to Jonas Matuzas for posting a link to a new article published in the
Journal of Electroanalytical Chemistry
written by authors at the Nuclear Engineering Center, São Paulo, Brazil.
WGUGLINSKI writes:
Warp drive pioneer and former NASA warp drive specialist Dr. Harold G "Sonny" White has reported the successful manifestation of an actual, real-world "Warp Bubble." And, according to White, this first of its kind breakthrough by his Limitless Space Institute (LSI) team sets a new starting point for those trying to manufacture a full-sized, warp-capable spacecraft.

"To be clear, our finding is not a warp bubble analog, it is a real, albeit humble and tiny, warp bubble," White told The Debrief, quickly dispensing with the notion that this is anything other than the creation of an actual, real-world warp bubble. "Hence the significance."

The Double Helix Theory of the Magnetic Field
FDT writes:
We are all familiar with the double helix in the context of DNA, but it's not so widely considered that the double helix pattern might be a more fundamental pattern in nature existing on the smallest scale. We have all seen two bar magnets being pulled together, and we have seen from iron filings that the magnetic lines of force connect directly between the north pole of one magnet and the south pole of the other. And while it is impossible to ever explain a fundamental force field without resorting to tautology, we can nevertheless reduce a more complex force field to a more fundamental force field, given a specific context.
Posted by vlad on Friday, December 03, 2021 @ 22:58:13 GMT (5222 reads)
(Read More... | 1564 bytes more | comments? | Score: 0)
The Deeper Process Involved during Electron-Positron Pair Annihilation
FDT writes:
We know that an electron and a positron can apparently annihilate each other in space, and that two gamma ray photons emerge from the site. Most physicists are happy to settle for this narrative without enquiring too deeply into the close-up details of the metamorphosis process. These however are the very details which are of interest as regards identifying the nature of the energy that is stored in space. The relationship, h = cke, where h is Planck's constant, c is the speed of light, k is the Boltzmann constant, and e is the charge of an electron, was brought to my attention seven years ago by Antonio Saraiva from Portugal. Unless this numerical product is a major coincidence without meaning, then it is telling us something about the physical nature of the medium for the propagation of light.
Posted by vlad on Monday, November 15, 2021 @ 11:43:19 GMT (5350 reads)
(Read More... | 1959 bytes more | comments? | Score: 0)
Where is quantum vacuum energy coming from?
WGUGLINSKI writes:
We see everyday many articles on the internet speaking about the quantum vacuum energy.

But were is quantum vacuum energy coming from?

Many conjectures are proposed, but no one among them is able to give a reasonable answer for such a mystery, because there is none yet, in the current theoretical physics, an atomistic structure of the electric field of the elementary particles.

First of all, despite there is an infinite quantity of energy in the quantum vacuum, it is not available to us, because energy can be used only when there is a difference of potential applied between two points of the quantum vacuum, and by this way energy can be extracted.
Posted by vlad on Sunday, November 14, 2021 @ 12:02:21 GMT (4103 reads)
(Read More... | 6221 bytes more | 1 comment | Score: 0)
Don't have an account yet? You can create one. As a registered user you have some advantages like theme manager, comments configuration and post comments with your name.
Saturday, November 13, 2021
·
Extracting energy from the quantum vacuum
·
2022, The Next Revolution in Physics
Thursday, November 04, 2021
·
'False vacuum' and 'True vacuum' states
·
NASA Designs Near Light Speed Engine That Breaks Laws Of Physics
Friday, October 29, 2021
·
On why cold fusion is denied by nuclear theorists
Wednesday, October 06, 2021
·
Unlocking Zero-Point Energy (Garret Moddel-YouTube)
Monday, September 06, 2021
·
Rossiís Zero Point Energy Theory
Saturday, June 05, 2021
·
Ultra-thin lithium offers a solid platform for high-capacity batteries
Wednesday, May 05, 2021
·
FASTER THAN LIGHT
Friday, April 30, 2021
·
How to Rewrite the Laws of Physics
Friday, April 09, 2021
·
The Legacy of Einstein for New Clean Energies
Friday, March 26, 2021
·
Einsteinís mathematician
Thursday, March 25, 2021
·
New result from LHCb experiment challenges leading theory in physics
Sunday, January 31, 2021
·
The 23rd International Conference on Condensed Matter Nuclear Science (ICCF-23)
Sunday, January 03, 2021
·
Science and technology of the Casimir effect
Friday, December 25, 2020
·
Endless Creation Out of Nothing
Thursday, December 10, 2020
·
The fundamental building blocks of the universe
Saturday, December 05, 2020
·
Vasant Corporation Provides Consulting Services on Spin-Wave Technology
Monday, November 16, 2020
·
Does Time Really Flow?
Sunday, October 18, 2020
·
ITER Input Power
Older Articles

Those who make peaceful change impossible, make violent change inevitable.

-- J.F.Kennedy